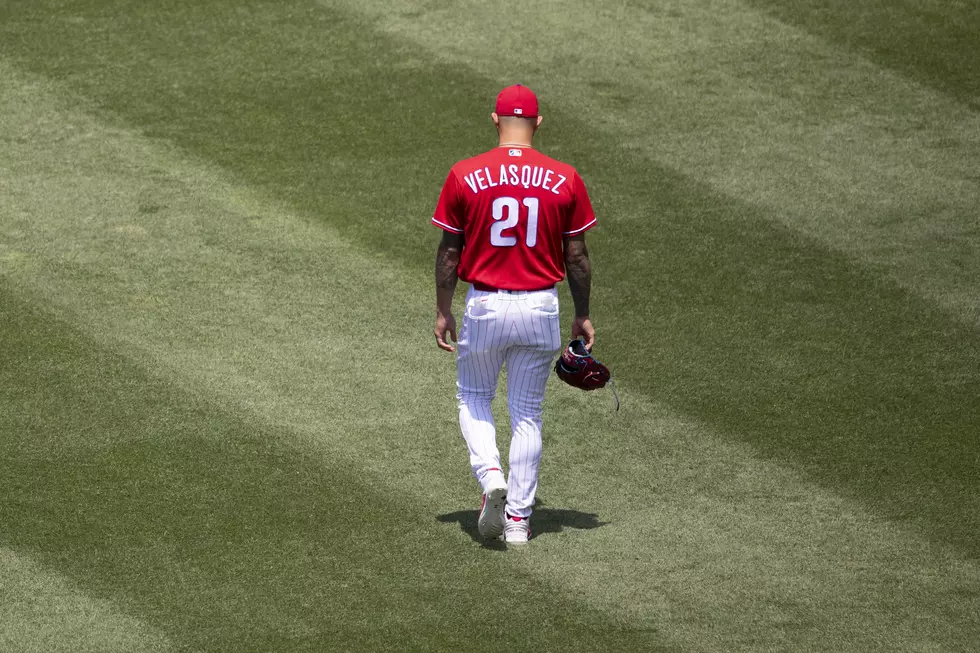 Sports Talk with Brodes: Velasquez, Bullpen, & Offense Doom the Phillies in 11-6 Loss
(Photo by Mitchell Leff/Getty Images)
The Philadelphia Phillies lose 11-6 to the Miami Marlins and lose their opening series. What a disgrace.
Bryce Harper hit a 3-run home run and Jay Bruce had an RBI triple to give Vince Velasquez a 4-0 lead. He lost the lead in the second inning.... which is NOT what we needed out of Velasquez.
Enter your number to get our free mobile app
Cole Irvin was awful, Reggie McLain got destroyed, and Nick Pivetta allowed a home run. To summarize, the bullpen is a major issue.
Offensively, the bases were loaded three times and not one run came across the board. On a positive note, Adam Haseley had four hits and made the most of his opportunity in the leadoff spot.
The New York Yankees are next. Should we be concerned?
TACKLE THESE: Check Out the Best Uniforms In Each NFL Team's History