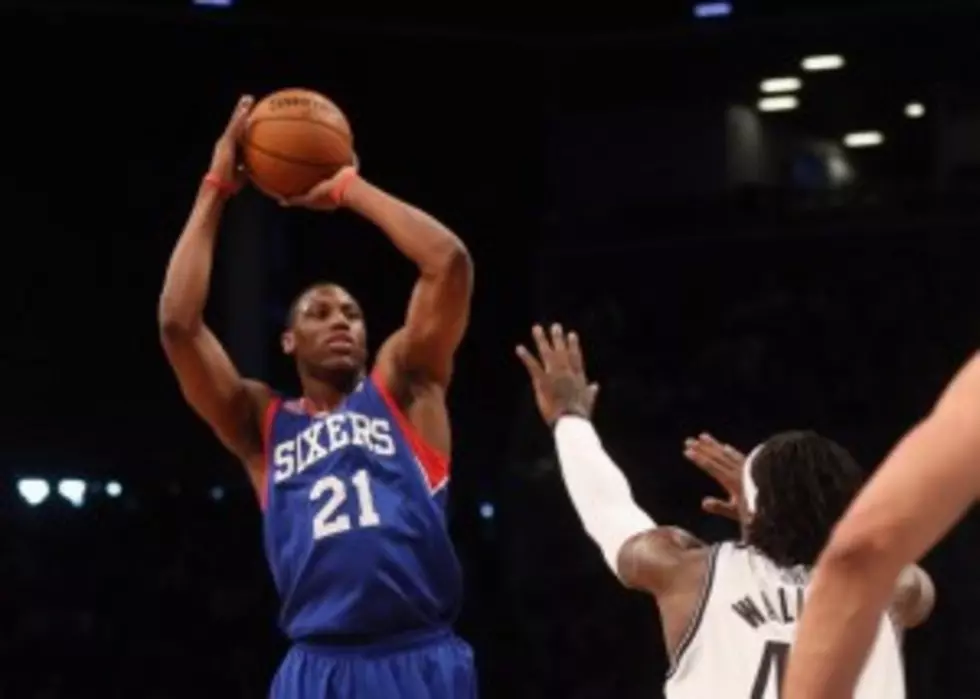 Thaddeus Young Requests Trade From 76ers
Thaddeus Young and his agent have formally requested that the 76ers trade him, according to LibertyBallers.com. (Photo by Bruce Bennett/Getty Images)
According to the website Libertyballers.com, Sixers forward Thaddeus Young and his agent have formally requested that the 76ers trade him.
According to the report, Young and agent Jim Tanner submitted a formal trade request to the Sixers "weeks ago."
Young has been the subject of numerous trade rumors but thus far nothing has come of them.
This season, Young's scoring has gone up to 15.8 points per game this year, but he's taken a dip in minutes (33), FG percentage (48.7), rebounds (6.6), steals (1.3) and blocks (0.5), while seeing his turnovers rise to 1.9 per game.
There was speculation that Young could be a target for the Rockets in talks involving Houston center Omer Asik, but even though the Sixers were linked to Asik, Houston was said to be focusing on Hawes rather than Young.