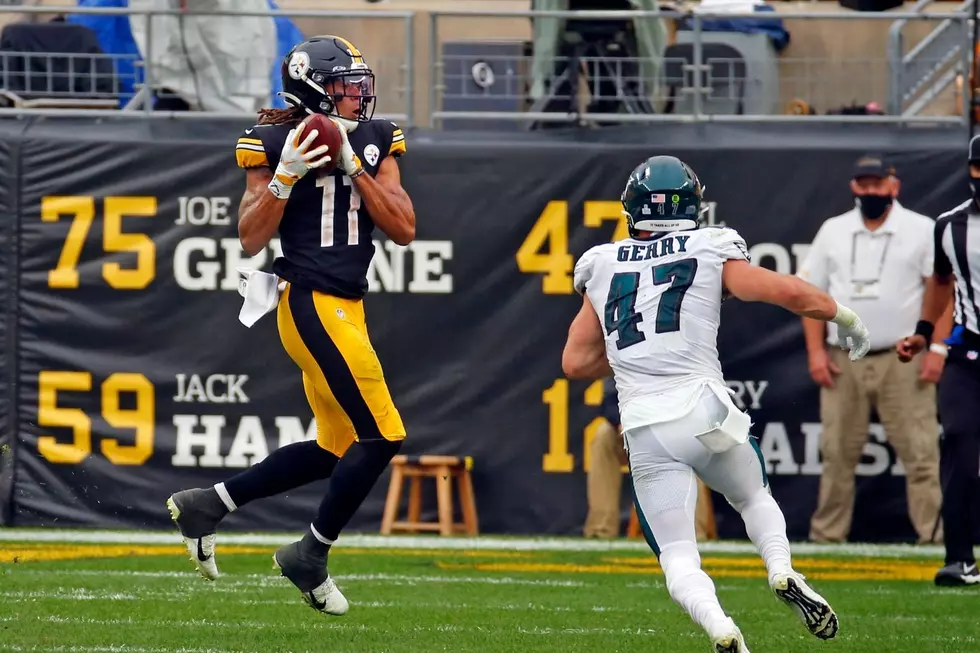 The Eagles Have a Big Problem at Linebacker
(Photo by Justin K. Aller/Getty Images)
The Eagles don't want to say they have a linebacker issue, but they have a big one, and he wears No. 47, Nate Gerry.
Gerry, a college safety, has been targeted this season 23 times in five games. Teams are finding him almost five times per game, and in those 23 targets they have 23 completions for 267 yards and four touchdowns.  According to Michael Kist of PFF, Gerry is one of just two linebackers that have given up a completed pass on every attempt his way this season.
The first step in fixing a problem, is admitting you have a problem and the Eagles refuse to admit they have an issue.
"Nate has been a very solid player for us, and has helped us win a lot of games." Eagles defensive coordinator Jim Schwartz said after the Eagles win over San Francisco.
"And I would just caution this: There's probably a lot of plays that people outside of our building think might be his fault; that he just happens to be the closest guy when someone else made a mistake, and I think they end up blaming him a lot of times. He's sort of the closest guy just from plays, and I mean that's just sort of the way the ball bounces. We just need to be more efficient overall, and more consistent overall and he just plays his part in it."
"So I think that any time that you have people outside the building that grade players, you can get things like that. I tend to try to keep our evaluations in-house and just work on improving in our own building."
The problem is, the people outside the building aren't just fans, sports-talk radio hosts and Eagles beat writers who are grading players, it also includes NFL offensive coordinators.  Opposing coordinators are having a field day evaluating Gerry and finding multiple ways to go right after him.
I asked a former NFL tight end about Gerry and was told: "He is the weakest link."
Opposing tight ends are have gashed the Eagles, and opposing teams are using misdirection runs with their wide receivers, accounting for the most rushing yards, rushing attempts and rushing touchdowns in the league from wide outs.
"The misdirection stuff was more a problem going back to the Rams game. Since then, I think our guys have really done a good job of focusing on -- of narrowing our focus. You look at this game, you can't take any one play away. I'd love to take that last third and seven away and you can't do it. I'd love to take the 58-yard reverse away. Can't do it. But if you do, you're talking about holding the team to about 2.7 yards a carry and that's a good running team, running backs that are averaging 5.7, 5.8 yards a carry."
Opposing wide outs have 13 carries for 154 yards and three scores against the Eagles defense.  That's 11.8 yards per carry.  Heck in 114 carries, opposing running back have only rushed for 382 yards and five touchdowns.
Tight ends this season have 31 catches for 322 yards and five touchdowns, that's over 10 yards per catch.
Teams see No. 47 and they know and understand the best play is one that goes right after him.
Until the Eagles admit that, expect teams to continue to attack him, and don't expect good results.
Enter your number to get our free mobile app
KEEP READING: Eagles Quarterbacks With the Most Wins Since 1980