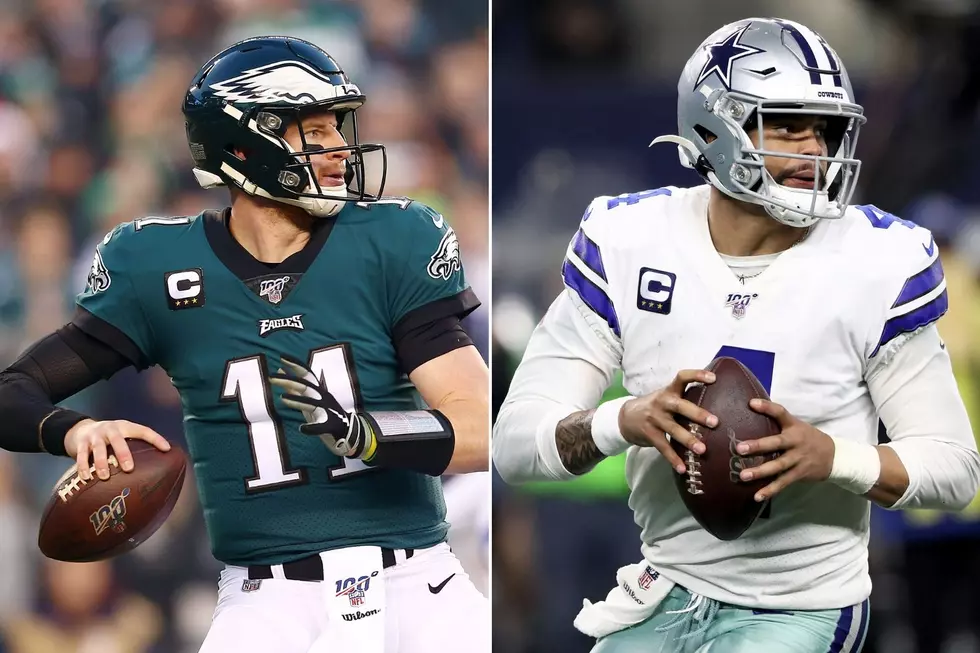 The Warm Up Pod: Should The Eagles Be The NFC East Favorites?
-Carson Wentz: Photo by Mitchell Leff/Getty Images -Dak Prescott: Photo by Ronald Martinez/Getty Images
(May 26, 2020): On Tuesday's episode of The Warm Up, Josh Hennig discusses if the Philadelphia Eagles or Dallas Cowboys should be the NFC East Favorites heading into the 2020 season.  Plus, Josh analyzes the debate between Carson Wentz and Dak Prescott, along with perspective on if Doug Pederson is one of the Top Five Head Coaches in the NFL and gives the latest betting odds on the 2020 AP Coach of the Year.
*The Warm Up is live Monday-Friday on 97.3 FM ESPN Atlantic City 1-2pm EST
Eagles Quarterbacks With The Most Wins Since 1980