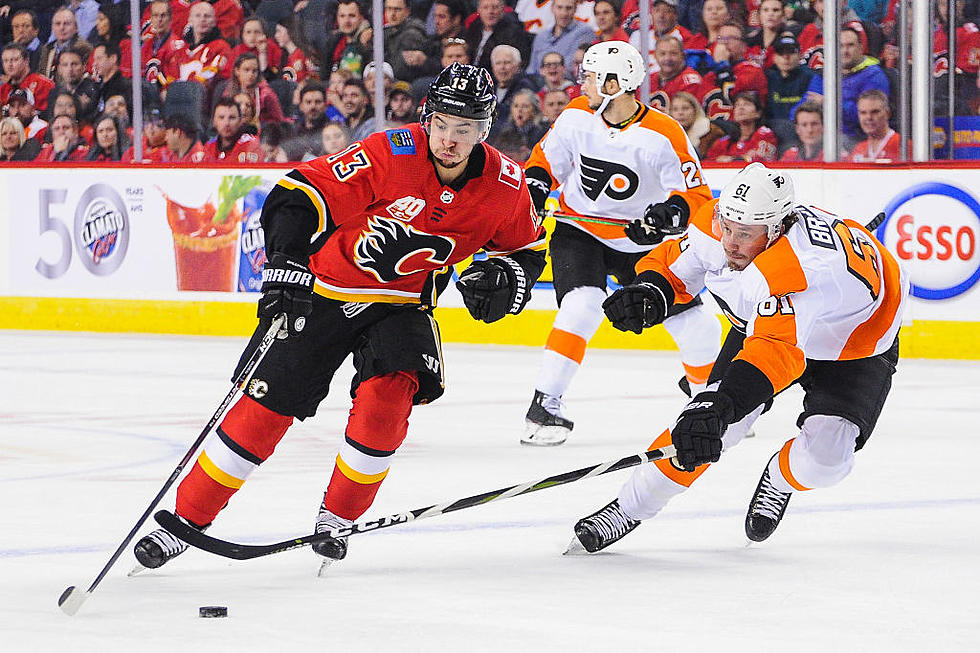 Two Big Free Agent Names Linked to Philadelphia Flyers
(Derek Leung/Getty Images)
NHL free agency is set to get underway on July 13.
The Philadelphia Flyers, who missed the playoffs this year after one of the worst seasons in team history, could be a team to keep an eye on when it begins.
Two big names have been linked to Philadelphia, including Colorado's Nazem Kadri and Calgary's Johnny Gaudreau, according to ESPN's Kristen Shilton and Greg Wyshynski.
Gaudreau and Kadri have both been linked to Philadelphia as a potential landing spot; Gaudreau because it's near his hometown in New Jersey, and Kadri because his disruptive (but skilled) style seems tailor-made for the Flyers and new coach John Tortorella.
The duo paint Kadri as a fit more because of the way his skill-set would pair with new head coach John Tortorella and Gaudreau, because of the proximity to his hometown and where he played his high school hockey at Gloucester Catholic.
Kadri had maybe his best season of his NHL career, scoring 28 goals, 59 assists, for a career-high 87 points. He also scored the biggest goal in the 2021-22 season, notching the game-winning goal in overtime against Tampa Bay in the Avs Stanley Cup Game 4 win over Tampa Bay.
As for the man they call "Johnny hockey", had an outstanding season with the Flames in 2021-22 with a career-high 40 goals and 115 points in 82 games.
The Ultimate South Jersey Summer Pizza Guide