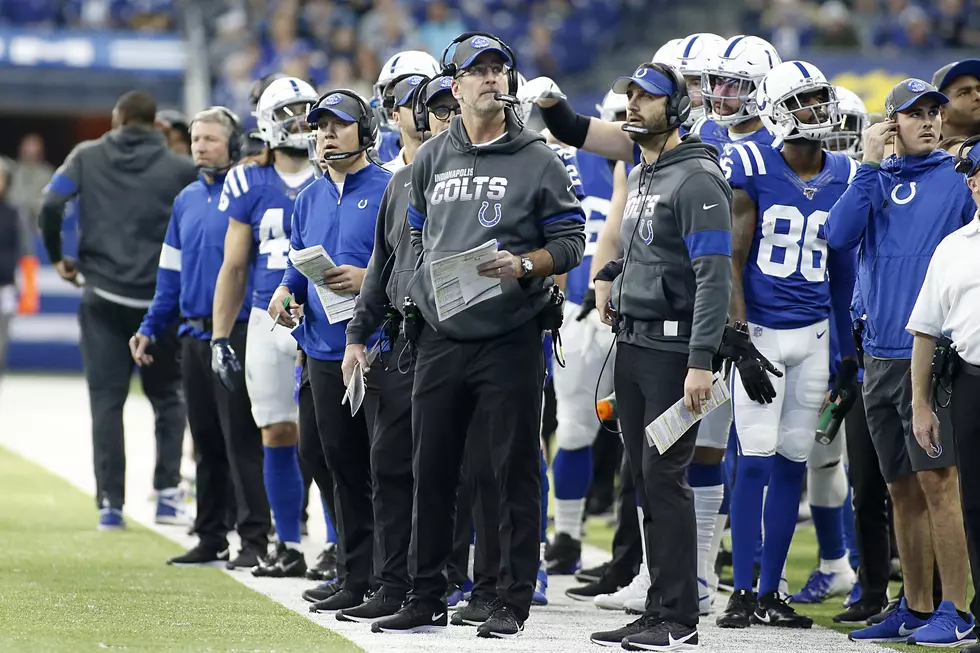 Watch Live: Eagles Head Coach Nick Sirianni Press Conference
(Photo by Justin Casterline/Getty Images)
It's been over a week since Eagles head coach Nick Sirianni was hired to replace Doug Pederson, but he will finally meet the Philadelphia media on Friday.
The 39-year old will hold his first press conference today at noon, and we will air it live on 97.3 ESPN, the free mobile app and here on 973espn.com.
Sirianni was hired on Jan 21, after the team fired Pederson.  He rose through the coaching ranks as a quarterbacks and wide receivers coach before being hired by Frank Reich in 2018 to be the Colts' offensive coordinator.
With the Colts, he worked with multiple quarterbacks in his offense, including Andrew Luck, Jacoby Brissett an Philip Rivers. While he did not call plays, he
Enter your number to get our free mobile app
It should be a very interesting presser, with plenty to discuss.
Some of the topics we expect Sirianni to be asked about include:
The QB situation
Carson Wentz
What will his offense look like
Who will call the plays
Who will play left tackle
Philosophy for pick No. 6
Don't forget Mike Gill and Brodes will react starting at 2pm today on The Sports Bash.
ESPN Sal Paolantonio will join the show at 3pm and Adam Caplan from the Inside the Birds Podcast is today's guest for Football at Four.
Eagles Head Coaching Wins All-Time