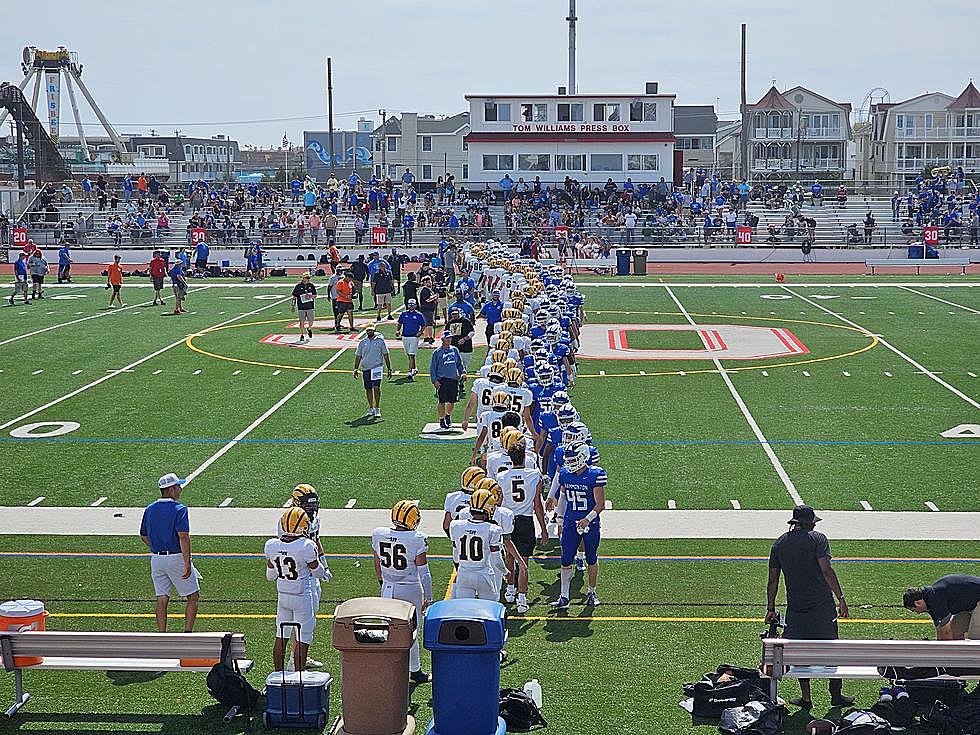 Watch Live: Hammonton, NJ vs Eastern High School Football
Photo: Mike Gill
The 2024 high school football season continues tonight with Hammonton (2-1) facing Eastern (1-2) in a West Jersey Football League game at 6pm.
Hammonton downed Highland 26-12 last week and is led by running back Kenny Smith who has 458 yards.  Smith is also the team's leading wide receiver with 78 yards and quarterback Drew Craig has 198 yards passing and three scores.
Eastern is coming off a 8-0 loss to Rancocas Valley last week.  Izzy Hernandez leads the rushing attack with junior Logan Dawson directing traffic under center.
Watch all the action thanks to our friends at BFA Spoirts with Vin Ebenu calling all the action at 6pm.