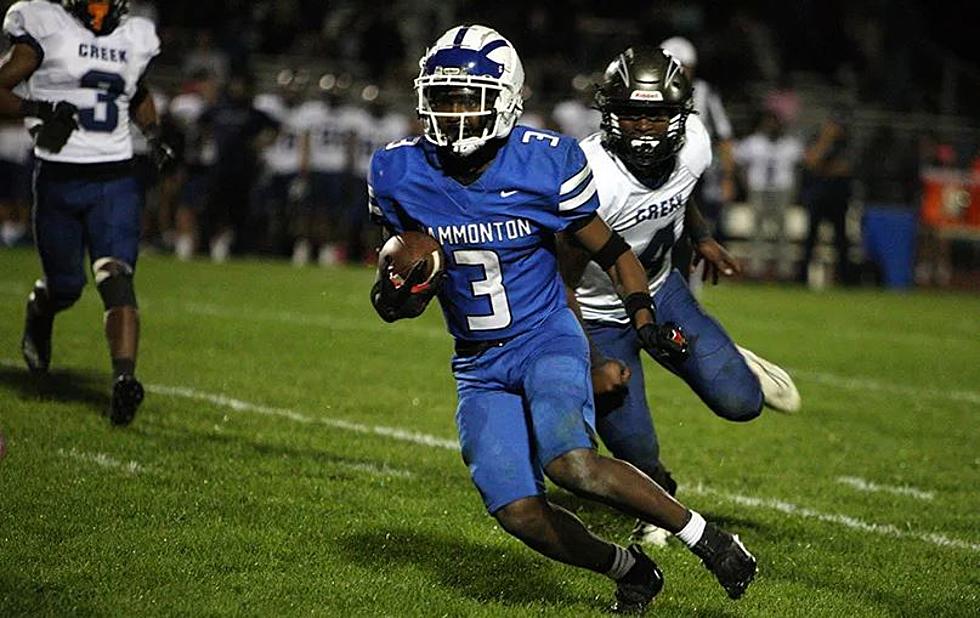 Watch Live: Hammonton, NJ, vs Timber Creek Chargers
Photo: Sully, Glory Days
The 2023 high school football season continues with two of the top teams in South Jersey meeting up as Hammonton (4-2) heads to Timber Creek to face the Chargers (5-0) at 6pm.
Hammonton is lead by a strong ground game, featuring Kenny Smith, who rushed for a school record 295 yards last wee in the win over Rancocas Valley and has 1,041 and 11 touchdowns on the season. Quarterback Drew Craig has passed for 316 yards this season.
Timber Creek is led by quarterback Reilly Hoffacker who has tossed for 479 yards and six touchdowns. Running back Chase Conway has 308 yards on the ground and Karon Brookins has 185 yards receiving.
You can watch the game live thanks to our friends at BFA Sports.