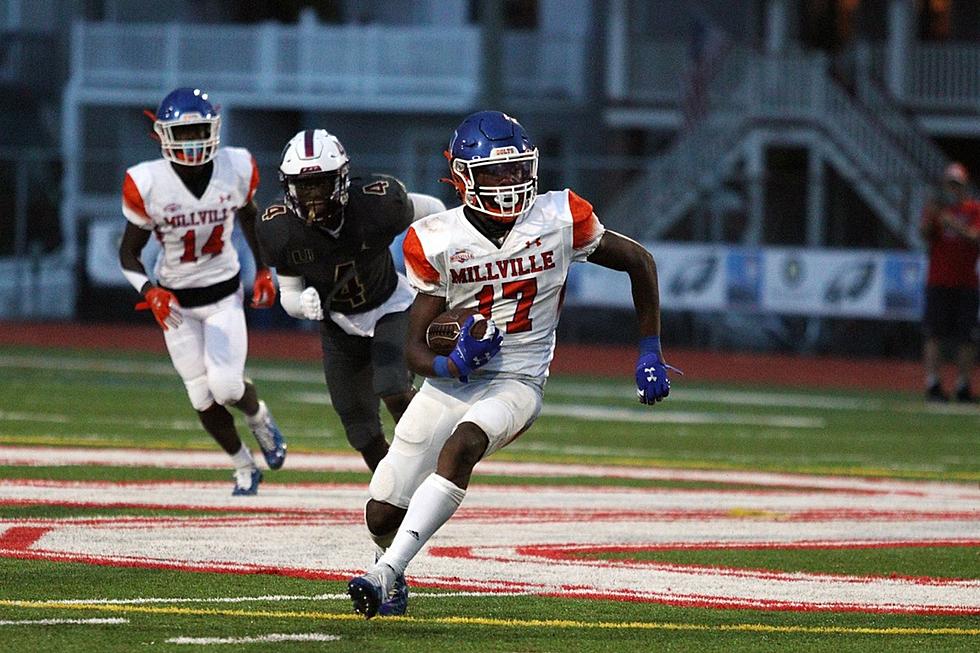 Watch Live: Millville, NJ vs Williamstown, NJ High School Football
Photo by Dave O'Sullivan/Glory Days Magazine
The 2023 high school football season continues as the Millville Thunderbolts (1-1) travel to Williamstown to face the Braves (0-2).
Millville's dynamic offense is led by quarterback Jacob Zamot, running back Demere White, and receivers Ta'Ron Haile and Lotzeir Brooks. On defense Jayden Jones has two sacks and  A'Cear Cornish leads the way with 10 tackles.
The Braves are led by quarterback Aiden Davidson, tight end Jordan Foley, and running back Zach Zerbe. Alex Hollimon anchors the Braves' defense.
Watch all the action thanks to our friends at BFA Sports with Chris Lozzi calling all the play-by-play action.