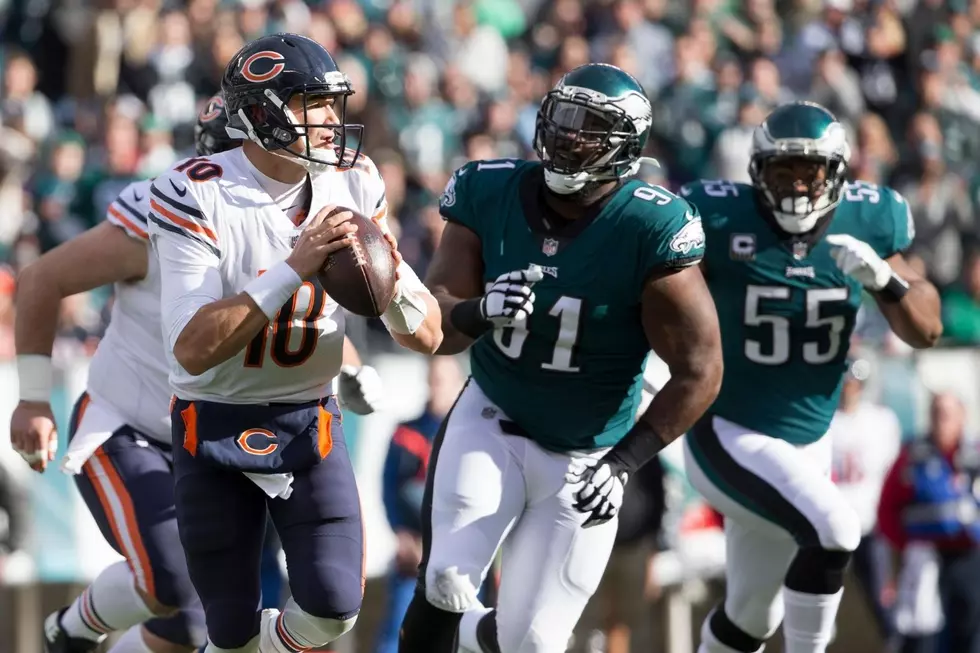 What Eagles Were Named To Preseason All-NFC East Team?
Photo by Mitchell Leff/Getty Images
Heading into the 2020 season, the NFC East is full of interesting story lines with all of the Eagles rivals having introduced new Head Coaches during the offseason.  With no Mini-Camps or Organized Team Activities (OTAs) ahead of players reporting to Training Camps, teams will be leaning on their star players and veterans more than in previous years.
Ertz is arguably the most consistent (of) tight ends in football. Over the past five years, he has gone for 75 (catches)-853 (Receiving Yards)-2 (Touchdowns) in 2015, 78-816-4 (2016), 74-824-8 (2017), 116-1163-8 (2018), and 88-916-6 (2019). He remains Wentz's top target, and he's a damn good one.
Speaking of Carson Wentz, Dak Prescott was chosen as the All-NFC East Quarterback and CBS Sports explanation points to the Eagles' Quarterback not consistently playing full seasons in past seasons compared to Prescott:
Could you make an argument that Carson Wentz is the better overall player than Prescott? Sure. But can you make a serious argument that Wentz will be put in better position to succeed in 2020, or that he is as likely or more likely than Prescott to play all 16 games? I don't think you can. Wentz might have the better offensive line (though if Joe Looney or Connor McGovern solidifies the center spot in Dallas, it becomes pretty close to even) but Prescott has significantly better weapons, especially at wide receiver. He is coming off a 4,902-yard, 30-touchdown season and he might have better weaponry and certainly has better coaching this year.
The Eagles had more of a presence at other positions, starting with two of the five Offensive Line selections: Lane Johnson and Jason Kelce
The tackles were easy. (Cowboys' Tyron) Smith has been one of the small handful of best left tackles in football for nearly a decade, and the same has been true of (Lane) Johnson on the right side....(Jason) Kelce used to have to compete with (Travis) Frederick for the pivot spot on these types of teams, but with Frederick retiring, there's no other center in the division that's in Kelce's class.
The Eagles also have a strong presence on the Defensive Line being selected to two of the four spots: Fletcher Cox and Brandon Graham
Graham continues to be one of the more underrated edge guys in the league. Ever since his snap rate ticked up into the 70 percent range several years ago, he's been as solid as they come.

Cox has a good argument for being the best non-Aaron Donald interior defensive lineman in the game. He's an absolute force penetrating from the interior, and he consistently makes plays in the backfield.
This final two Eagles on the All-NFC East team are in the Defensive Secondary and both are two of Philadelphia's top offseason acquisitions this year: Darius Slay and Nickell Robey-Coleman
Slay has been a really good corner for quite a while now, and a change of scenery to a team that is A) actually good; and B) not coached by Matt Patricia (with whom he clearly did not get along) should do him well. - Robey-Coleman is just a solid slot man.
The 2020 Eagles roster does feature eight players who have been Pro Bowl selections but two of the Eagles All-NFC Team selections have never been named to the Pro Bowl (Brandon Graham, Nickell Robey-Coleman) while the three Eagles Pro Bowlers who were not chosen for the All-NFC East Team are Carson Wentz, Desean Jackson, and Jason Peters.
Eagles QBs Drafted Outisde Of The First Round Since 2000