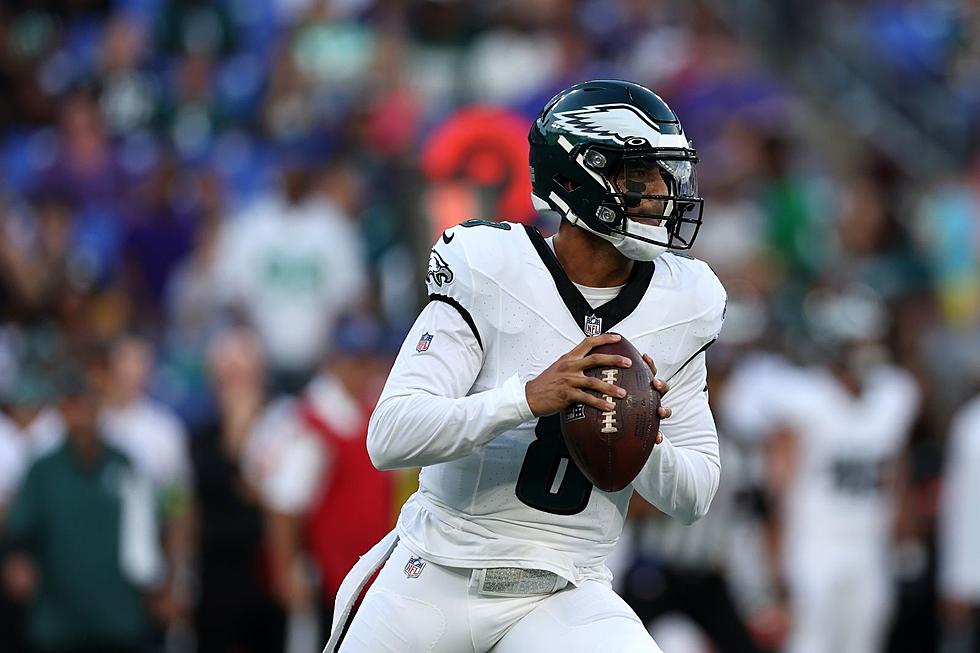 Where does Marcus Mariota rank among the 2023 NFL Backup Quarterbacks
(Photo by Rob Carr/Getty Images)
Entering the 2023 NFL Season, the Philadelphia Eagles will have a new Backup Quarterback on the roster in case anything happens to NFL MVP Runner Up Jalen Hurts.  Marcus Mariota signed this offseason to fill the void of Gardner Minshew who started four games over the last two seasons.
Mariota brings more experience to the Backup QB job than the Eagles had with Minshew over the last two seasons. Before being selected as the second overall pick in the 2015 NFL Draft, Mariota won the 2014 Heisman Trophy at Oregon. The 6'4" Quarterback went on to start 74 games for the Tennessee Titans and Atlanta Falcons over the last eight seasons plus served as Derek Carr's backup with the Raiders for two seasons.
The website BetPennsylvania.com gathered different statistics and created a ranking of the 32 NFL Backup Quarterbacks to see who is the best at the job heading into the 2023 season.  They used the following statistics to make these rankings: QB Rating, TD% and INT% analytics along with Games Started.
Based on those numbers, they ranked Marcus Mariota as the second-best Backup QB in the NFL behind former Eagles Quarterback Gardner Minshew. Minshew has a better career QB Rating and better Interception Percentage than Mariota, giving him a slight edge in the rankings over the 29-year-old Quarterback.
The Quarterbacks behind Marcus Mariota to round out the top five of the NFL Backup QB Rankings include Andy Dalton (Carolina Panthers), Tyrod Taylor (New York Giants), and Teddy Bridgewater (Detroit Lions). The only other former Eagles Quarterback on the list is Minnesota Vikings Backup Nick Mullens at 15th Overall (You may not remember Mullens playing in Eagles' Green during the preseason a couple of years ago).  Two famous former Eagles QBs, Nick Foles and Carson Wentz, are currently unemployed and available for any team to sign.
Top 10 Rushers in Eagles History