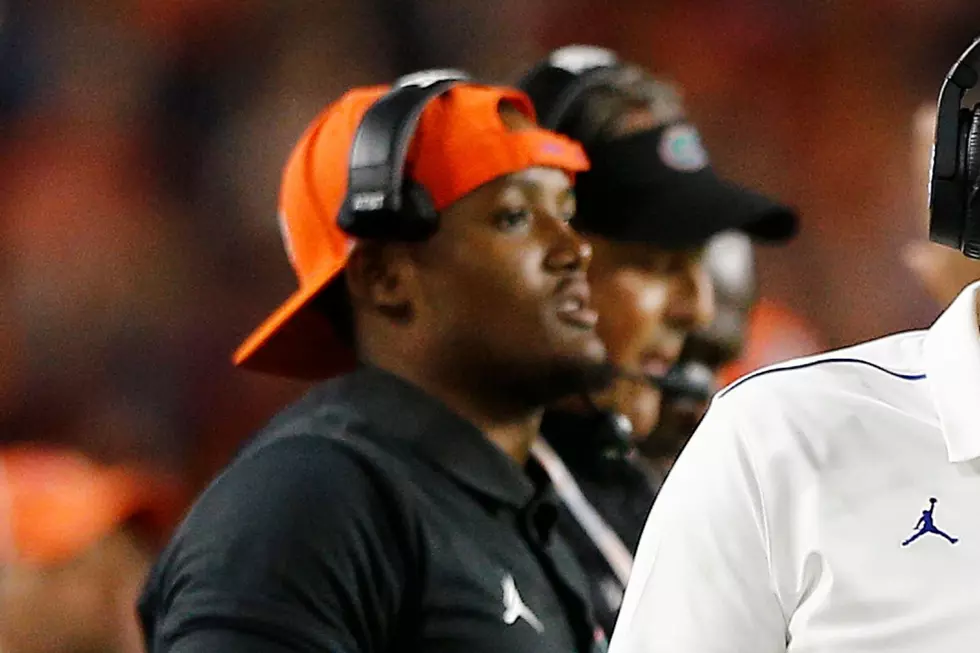 Who Is Brian Johnson And What's He Bring As Eagles New QB Coach
(Photo by Michael Reaves/Getty Images)
Unlike most of new Eagles Head Coach Nick Sirianni's coaching staff that has extensive NFL Coaching experience, there is one coach joining the organization who is coming from the college ranks.  New Eagles Quarterback Coach Brian Johnson was one of the hottest coaching names in College Football, interviewing for the South Carolina and Boise State Head Coach openings.  Over the last decade, Johnson has established himself as one of the best Quarterback Coaches in FBS.  After four years coaching at Utah, he joined Mississippi State where he coached up Dak Prescott to break numerous school Passing Records on his way to becoming an NFL Draft prospect.  Johnson has most recently been the Offensive Coordinator at the University of Houston (2017) along with a Quarterbacks Coach and Offensive Coordinator with the Florida Gators (2018-2020) where he has been the man behind developing star Quarterbacks D'Eriq King in Houston and Kyle Trask at Florida.
ESPN Radio Host Ian Fitzsimmons joined GameNight with Josh Hennig talking about the new Eagles Quarterback Brian Johnson and what pedigree the new coach is bringing to Philadelphia:
"There's a lot of layers to that story - To give you background on Brian Johnson, the Quarterback at Utah, led the Utes to an undefeated season back in 2008 and beat the ever-living-hell out of Alabama and Nick Saban in the 2009 Sugar Bowl.  That game was over before kickoff, he played an unbelievable game.  (Johnson) is a true student of the game, having coached under Kyle Whittingham at Utah, who I think is one of the best (Head) Coaches in College Football...then (coaching under) Dan Mullen, those are some pretty good football minds where he studied under.  And for Dan Mullen to make him his Offensive Coordinator at Florida just goes to show you what Mullen thinks about Brian Johnson.  He is a remarkable mind, a student of the game, and a leader of men, guys just gravitate to him. - For anybody thinking 'Well, how is he going to develop Carson Wentz or Jalen Hurts', trust me go ask Kyle Trask what (Johnson) has done for him.  Kyle Trask went from not starting a game since he was in Junior High to being a Heisman Trophy Finalist, and a lot of that, yeah, was Dan Mullen but a lot of that also was Brian Johnson.  That guy can coach"
Checkout what Fitzsimmons had to say about the coaching matchup in Super Bowl LV and what the preparation is like for NFL coaches ahead of game day
Eagles QBs Drafted Outisde Of The First Round Since 2000