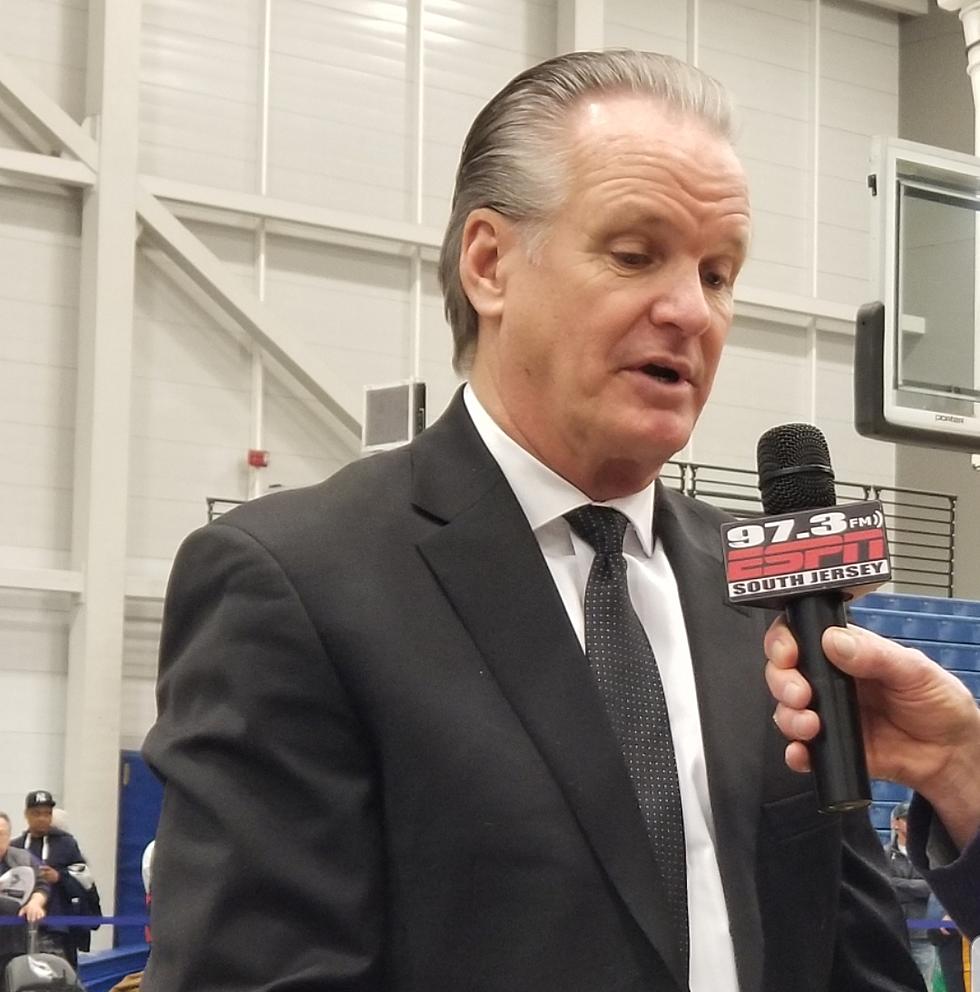 Wildwood Catholic Boys Basketball Team Names Replacement for Dave DeWeese
Photo: Mike Gill, TSM
Last week longtime Wildwood Catholic head boys basketball coach Dave DeWeese announced he was retiring after 18 seasons on the Crusaders sidelines.
On Friday the school announced that one of the best players in history will replace him, naming Anthony Raffa the new head coach. Raffa served as an assistant on DeWeese staff last season.
Replacing DeWeese, who compiled a record of 324-176, four Cape-Atlantic League playoff tournament titles, and three South Jersey championships during 18 seasons, will not be easy. DeWeese helped turn the Crusaders into a household name and perennial South Jersey power, winning the Cape-Atlantic League tournament in 2014, 2018, 2019, and 2020.
Raffa, 31, is one of the top players in the school's history and is the school's second all-time leading scorer with 1,893 points. He averaged 30.4 points, 7.8 rebounds, 4.7 assists and 4.2 steals as a senior, 22.7 points per game as a junior, and 11.0 points per game as a sophomore, helping the Crusaders to two consecutive NJSIAA Class B state championship appearances. He also helped lead Wildwood Catholic to back-to-back New Jersey Non-Public B South and CAL National titles.
The Crusaders' new head coach went on to play collegiality at the University of Albany before heading to Coastal Carolina before playing professionally in Italy, France, Bulgaria, and Iran.
Atlantic Shore Wins the 2021 13U Babe Ruth World Series