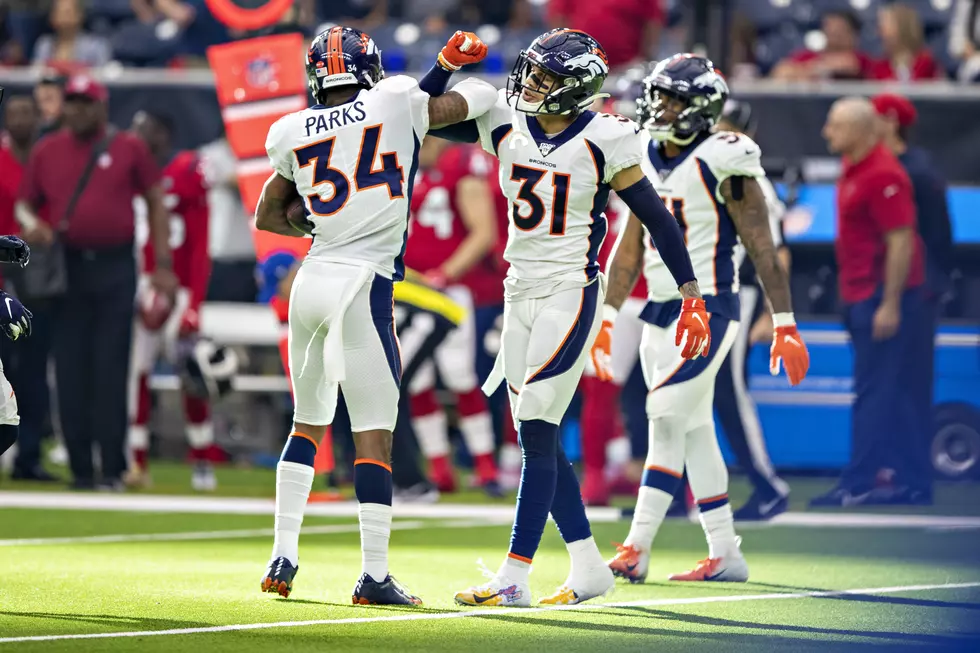 Will Parks' Return Could Help the Eagles Defense in Multiple Ways
Getty Images
Earlier this week the Philadelphia Eagles activated safety Will Parks 21-day practice window after he was sidelined multiple weeks to open the season with a hamstring injury.
"We activated him and the reason we activated him is because he's healthy and he is ready to go," Eagles head coach Doug Pederson said. "
"But also he has to practice and he has to get integrated back into the defense, on special teams. If we feel like he can help us on defense, then there is a possibility of making a move. We've got to see him here in the next couple of days and then see how he feels coming out of full days' work."
Enter your number to get our free mobile app
His return to the field could be a big help to a defense that has been struggling covering tight ends and jet sweeps so far through five weeks.
"He was a good addition for us in the off-season," said Eagles defensive coordinator Jim Schwartz back on Sept 8 before the Eagles played Washington. "He was a young veteran player. Played with a lot of physical toughness and also brought some spirit to us, so we'll feel his loss."
NFL insider Adam Caplan from The Inside the Birds podcast and Football at Four reports the team still has "big plans for him once he's ready to go."
While Parks only started 15 games during his 4-year tenure with the Broncos, but he is a Swiss army knife type that can help the Eagles in coverage, as a dime linebacker and as a safety.
"People look at Will and say he isn't a blockbuster acquisition, but don't take anything away from him," said former Denver Broncos safety Nick Ferguson, who is now with 104.3 The Fan in Denver. "Here is a guy drafted in the sixth round, he played safety, corner and dime linebacker for Denver. The only reason he didn't crack the starting lineup is because he had two players, Kareem Jackson and Justin Simmons, that were higher draft picks than Parks."
The key comment from Ferguson is that Parks can help the Eagles as a dime linebacker, which means he could replace Nate Gerry who has really struggled in that role.
Either way, the Eagles defense could use a shot in the arm, and Parks might be the guy to provide. it.
Enter your number to get our free mobile app
Eagles First Round Draft Pick Busts