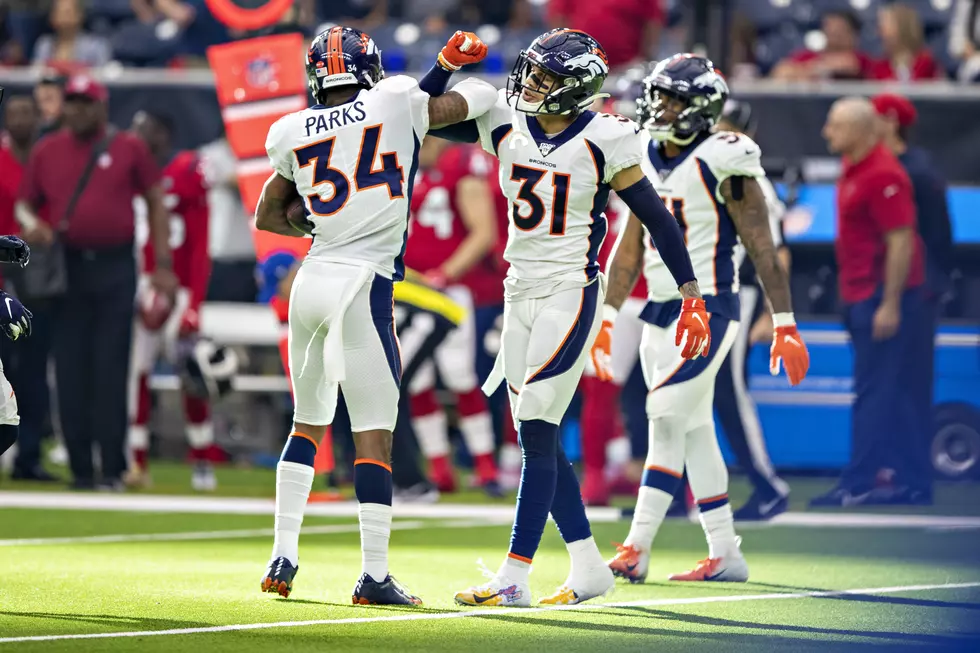 Will Parks: 'They Want to Win Championships and I'm all for it'
Getty Images
After seeing injuries ravage the Eagles defense each of the past few year, many felt change was necessary, either in personnel, coaching or scheme.
While Jim Schwartz remains at the controls of the defense, there has been changes to the defensive coaching staff and some of the personnel, especially in the secondary.
The Eagles have have signed four new free agents on the defensive side of the ball, and they made a big trade Monday, acquiring cornerback Darius Slay from the Detroit Lions for a third and fifth-round pick.
But one of the underrated moves they have made comes by way of versatile defensive back Will Parks, who the team signed in free agency from the Denver Broncos.
Parks, 25, is gives Jim Schwartz another Swiss army knife type on the back of of his defense, the question is, just where and how will be used in the defense?
"Outside, up top, in the middle, in the A-gap, in the B-gap," Parks explained on The Sports Bash. "For me that's what I pride myself on, moving all over the field."
He is a physical guy, the type of player who will come will play up in the box and make a tackle on a running back, and its something he understands is needed to stay on the field.
"I'm from North Philly, we're not afraid of anything," Parks joked. "I'm just fearless."
Parks has played in 62 games in four years, starting 15 of them, including seven in 2019. While he has never been a full-time starter, he had played over 50% of the defensive snaps the past three years.
Now in a new environment after the trade, Parks is ready for whatever Jim Schwartz throws his way.
"Wherever I am best suited for that week, that matchup, whatever Jim Schwartz want me to do I'm all for it, i'm up for the challenge," Parks said.
Parks's best trait, he said, is his competitiveness, which helped him a lot in the way he moves around on defense.
"I've always had a chip on my shoulder," Parks admitted. "I love going out there and proving people wrong and making plays and making sure my team wins games."
The Eagles for a long time had injuries issues in the defensive backfield, so the Eagles are turning to Parks to giver them some youth, and experience at the position, but it was the teams attention to detail that sold him on coming home to Philly.
"Howie was in communication with me the whole time, I have gone over film with Tim Hauck (current Eagles safety coach). Me and Schwartz had conversations and it felt like he already knew me," Parks explained.
"The people in the building sold me, they want to win championships and they want to win now, and I'm all for it."