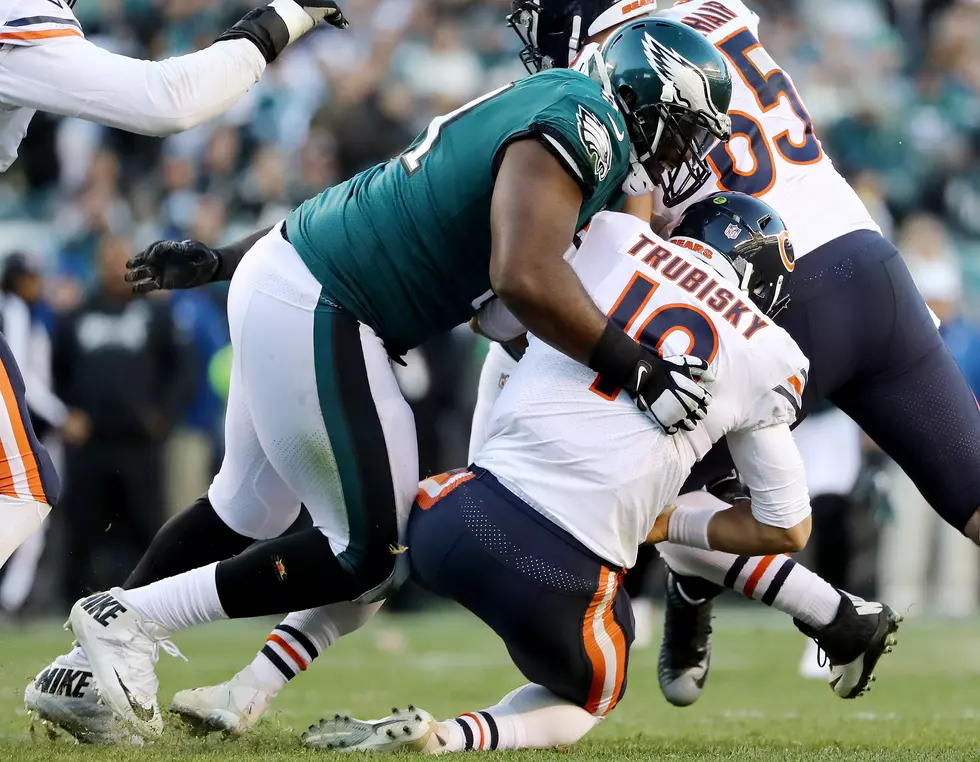 Win Eagles vs Bears Tickets!
Getty Images
Listen starting this Monday, October 14th, to the Mayes and Eytan Show for a chance to win a pair of tickets to see the Eagles face the Bears at Lincoln Financial Field.
The guys will register five listeners at 12:30 and 1:30 everyday until Friday, November 1st.
Everyone who enters MUST be present to win on Sunday November 3rd at the Countdown to Kickoff Show with Tony Bruno at Tollman Joe's, 26 E Oregon Ave, in Philadelphia.
At the broadcast, the guys will pick five lucky winner who will get a free shuttle ride to the game to see the Eagles and Bears!