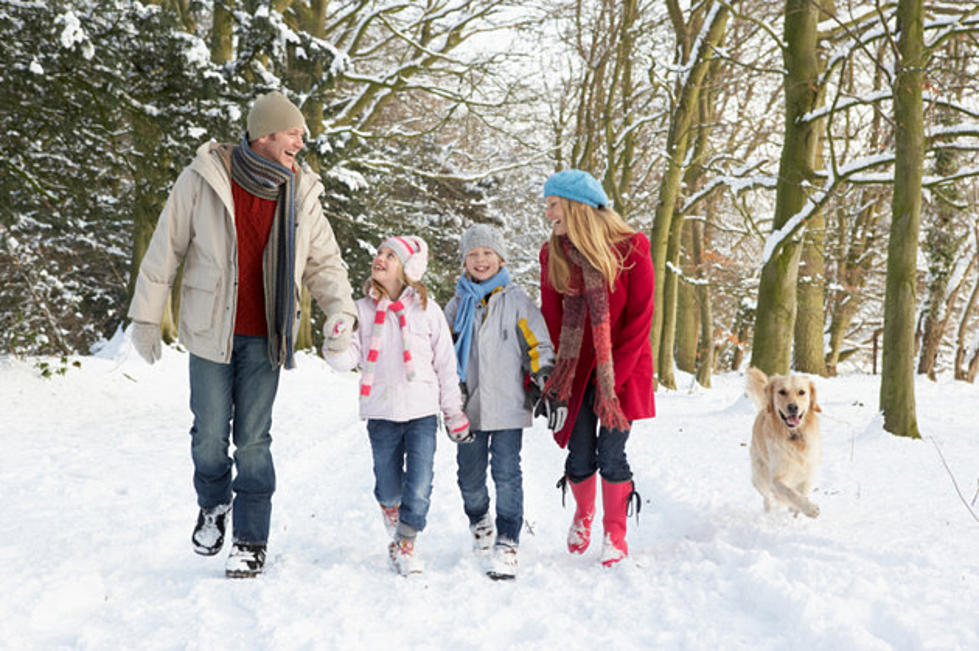 Family Walking Dog Through a Winter, Snowy Woodland. Photo: ThinkStock/Monkey Business Images Ltd
When we think of protecting our skin from the sun, we usually think about slathering on the sunscreen at the beach, but our skin needs protection year round even as temperatures drop.
Every morning, be sure to apply sunscreen or moisturizer with an SPF of at least 15 and UVA and UVB protection. And to prevent dry winter skin, skip long hot showers which dehydrate you and use mild soaps and lotions.
Don't forget about your lips.  Since they don't have oil glands, they can dry out easily. On chilly and windy days, keep them covered, and use lip balm with a sunscreen.
Finally, make sure to drink lots of water to moisturize from the inside out.