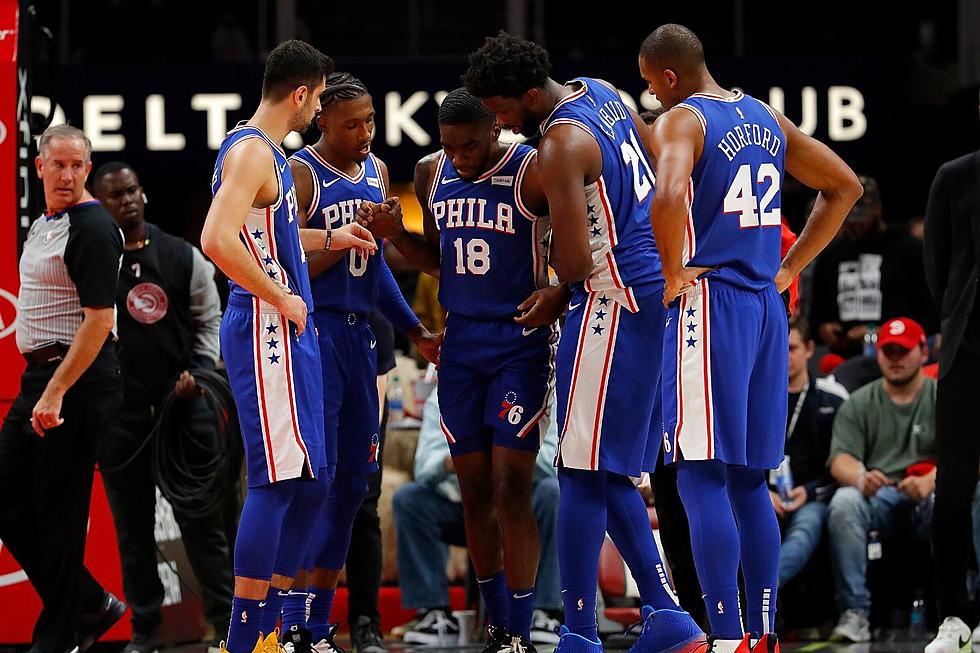 3 Quick Hits for Sixers Versus Thunder
Photo by Kevin C. Cox/Getty Images
The 76ers will play their second scrimmage inside the NBA Bubble in Orlando this afternoon. The Game starts at Noon Eastern. Here are some quick things to watch for today.
Enter your number to get our free mobile app
Horford will start for Embiid who began experiencing discomfort in his calf during the game Friday. I could be totally wrong (it happens) but calf soreness does not concern me very much at all due to Orlando humidity and or the early tumble Embiid took in the first minute of play.
"I feel that it's an opportunity, truly not coach/political speak. truly to put him with some different groups." Brett Brown Pre-Game
As for Horford, this will be an opportunity for him to play with the starters for more minutes to develop some comfort. Horford has mostly played with the second unit on 5 on 5  on 5 practices so there is value in him playing more with the starting unit.
Enter your number to get our free mobile app
Friday's challenge for Milton was to defend and guard the mercurial Ja Morant. Brett Brown called his defense Friday. Brown said of Milton's defense  "I think that it was, up and down. There were times it was an A there were times it was a C, I never saw a C minus I think it ranged from average to very good."
But today's assignment will be very different. Chris Paul is one of the best Pick and Roll point guards in NBA history, behind perhaps only John Stockton. Milton has a size and length advantage over Paul, but CP3 has unrivaled levels of craftiness.
When asked about the challenge Milton Faces against CP3 and Shai Gilgeous-Alexander versus Morant,  Brett Brown had this to say "What ends up different is you have Joel Embiid or you don't. (you don't). And so, you pick and roll schemes ended up changing."
Brett then pointed to the change behind Shake being the biggest factor "Maybe Al's not going to be better suited 7 feet back and being 7'2". And so when we talk about just me and you stuff). You're going to things, Ja does this and Chris Paul does that. But when you jump into a say a pick and roll world, which is, you know, let's call it for what it is, it's the most frequently used environment, in a half-court game in our sport. You have to be on point with that and so from that base that belief that I have there ends up in a scouting report."
Brown Continued "You know what's the guy on the ball doing? What's the guy defending the picker in the pick and roll doing? And then you know you got to sort of get it done together."
And then, the three other people behind it, you know have, you know, to lesser extent rules too. And so I think in that environment Shake, because of Joel versus Al,  which you know obviously they're a little bit different skill sets and height, etc. That's where the difference to me is most pronounced in this particular day."
Sixers First-Round Picks Since 2000