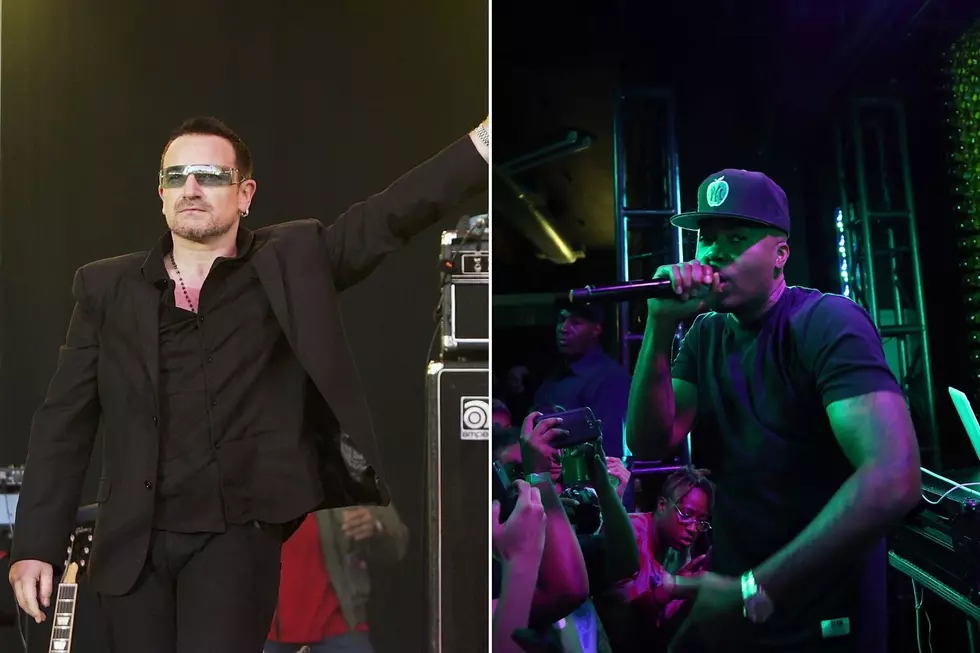 97.3 ESPN Greatest Musical Artist Bracket – Your Vote Crowns the Winner
-U2 lead singer Bono: Photo by Kristian Dowling/Getty Images -Hip Hop Icon Nas: Photo by Bennett Raglin/Getty Images
With no March Madness Brackets to obsess over, we at 97.3 ESPN want to give you the chance to get in on our own bracket challenge - The 973 ESPN Greatest Musical Artists Tournament.
When you listen to Middays with Mosher and Eytan, The Sports Bash with Mike Gill, The Pete Thompson Show, and Sports Bash Saturday with Josh Hennig, you get to hear some of our favorite music as part of the shows.
Well now you can determine who of our favorite artists will be the 2020 97.3 ESPN Greatest Musical Artist Bracket Challenge!
Here are the four regions represented by each show (First round winners in BOLD):
Mike Gill 90's Grunge/Alternative Rock Region
Pearl Jam
Nirvana
Radiohead
Soundgarden
Smashing Pumpkins
Stone Temple Pilots
Foo Fighters
Alice In Chains
Mosher and Eytan Old School Rap/Hip-Hop Region
Nas
Notorious BIG
Rakim
Jay-Z
Black Thought
Tupac
Mos Def
Andre 3000
Pete Thompson Classic Rock Region
U2
Led Zeppelin
Tom Petty & The Heartbreakers
The Doors
The Eagles
The Who
The Rolling Stones
Bruce Springsteen & The E Street Band
Josh Hennig Male Motown/Classic R&B Region
Marvin Gaye
Stevie Wonder
The Temptations
The Four Tops
James Brown
Al Green
Jackson 5
The O'Jays
*The winner of PT's Classic Rock Regions will face Josh's Motown/Classic R&B region in the Final Four
*The winner of Gill's 90's Rock Region will face Eytan/Mosher Old School Rap Region
The voting is open below for The Second Round, Polls close at 4pm on April 2nd:

How long it takes to binge 'The Office,' 'Game of Thrones,' and 50 other famous TV shows