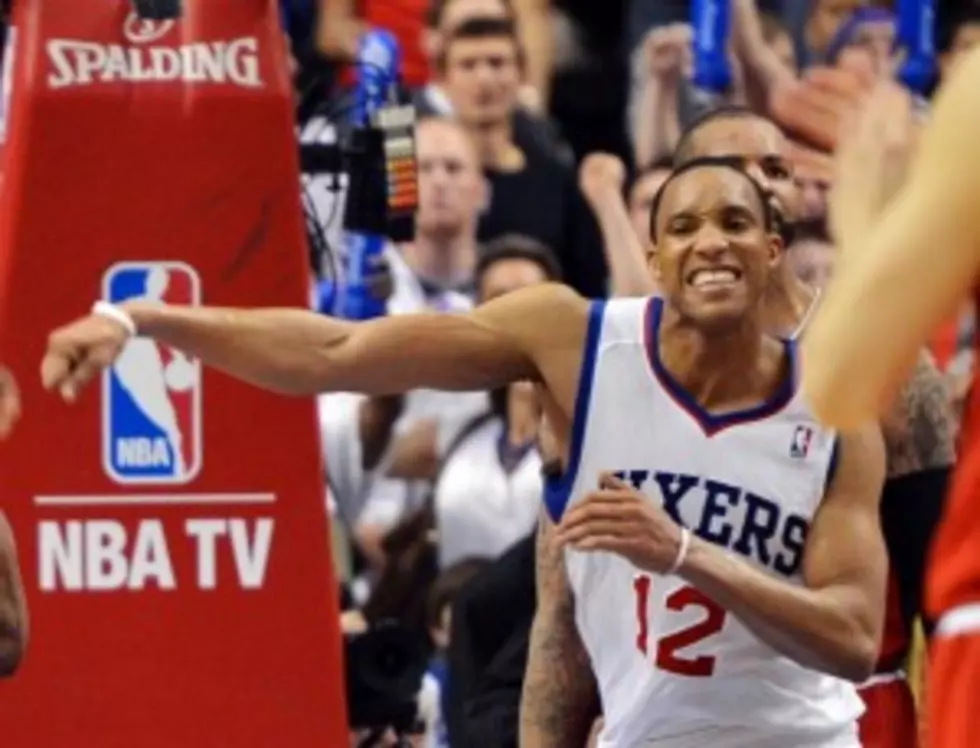 Are the Sixers Eyeing Josh Smith?
Evan Turner could be on the move. (Photo by Drew Hallowell/Getty Images)
According to ESPN.com's senior NBA insider Chad Ford, the 76ers have been "dangling" Spencer Hawes and Evan Turner as potential trade chips, and could be a team to watch in the Josh Smith sweepstakes.
(Listen to Sixers pre& post-game analyst Marc Jackson talk about the Sixers)
Smith has been the top name in trade rumors thus far, and according to Ford, Turner could be one of the top names dealt by the deadline.  However, the Sixers are not interested in trading Hawes and Turner for Smith, tweets the Philadelphia Inquirer's Sixers beat writer John Mitchell, citing two league sources.
The Sixers would be rolling the dice with a trade like that with Smith who is a free agent at season's end and would want a max deal.  Reports say the Hawks have told Josh Smith's representatives that they are not willing to give him a max contract after this season,making him expendable now.
At this point any trade that has Evan Turner's name attached to it has to be considered by the team, he's a man without an NBA position.  Hawes is an interesting piece to this trade, the Sixers would be really small without him, though adding Smith would give them a 6-9 body who averages almost a double-double per game.
The fear for the Sixers is Smith could walk this off-season, or they could try to lure him to stay and pair him with Andrew Bynum if Bynum is ever able to play again and he wants to stay here in Philly.
At this stage, l any shake-up is needed and all trade considerations need to be explored.  This team is lost, doesn't know their roles, lacks leadership and quite frankly has been poorly coached this season.  Maybe some new faces would bring some hope - something this team hasn't since the Iverson era.