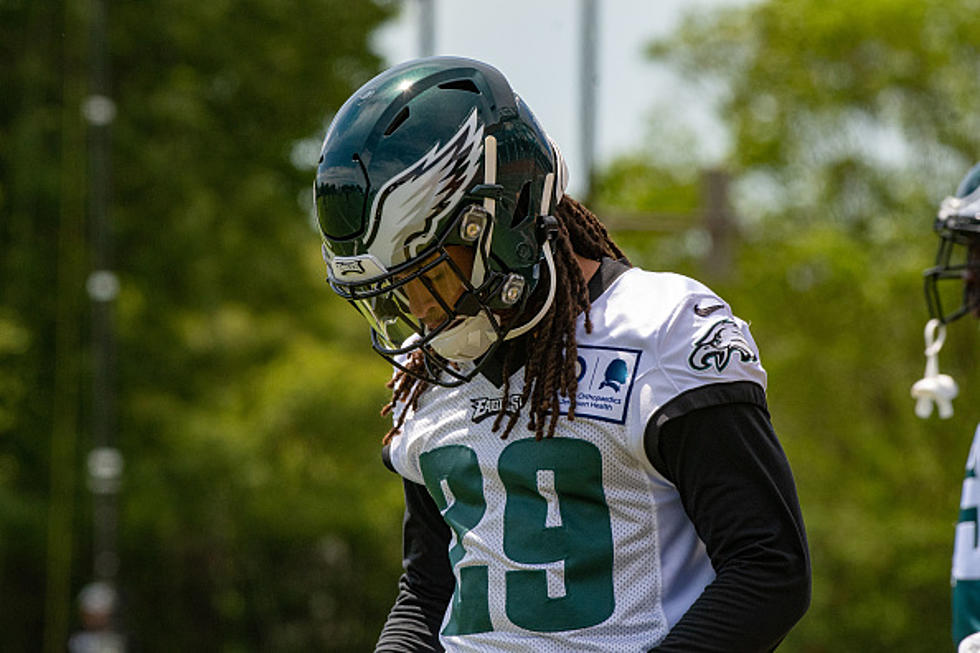 Avonte Maddox Pulling Away in No. 2 CB Battle
Icon Sportswire via Getty Images
If the Philadelphia Eagles want to make another run for the Super Bowl, they'll need their secondary to be improved.
When the Eagles won the Super Bowl in 2017, their secondary picked off 19 passes, fourth best in the NFL. The past two years combined they picked off just 21 passes.
Enter your number to get our free mobile app
The team added Darius Slay in the offseason, along with Nickell Robey-Coleman to this year's group of defensive backs
Gone are Ronald Darby and Jalen Mills, who is now playing safety, replacing Malcolm Jenkins who departed to New Orleans this offseason.
Slay will be, without a doubt, the Eagles' No. 1 cornerback. He'll be asked to line up against opposing No. 1 receivers.
But one of the questions entering training camp was who would lineup across from Slay.
It is looking more and more likely that opposite Slay will be Avonte Maddox, who was playing mainly in the slot his first two years in the league.
"Its over as far as I am concerned, Avonte Maddox will be the starting corner," said NFL insider Adam Caplan from the Inside the Birds podcast during Football at Four.
By all accounts, Maddox is enjoying a solid camp so far, distancing himself from former second-round pick Sidney Jones.
"He's a physical player," Eagles defensive coordinator Jim Schwartz said. "He has great timing and ability to jump. There's been a lot of guys that have that kind of skill-set. He brings some things to the table that maybe some of the taller guys don't have. He's got great quickness and change of direction ability. He can get up to speed super quick, which allows him to play a little bit different technique on the outside."
Maddox is an interesting prospect. After bouncing around from safety to nickle corner, to outside corner and playing on special teams, he now looks like the clear favorite to win the starting cornerback job.
Meanwhile it looks like time might be running out on Jones, the former second-round draft pick who has struggled with injuries during his time in the NFL. While he showed some flashes, he has been a major disappointment during his time in Philadelphia.
"Our time is starting to run short, and the only thing we can do as coaches is coach the guys that are available to practice," Schwartz explained. 
"Sid is into it. He's done a good job of staying up and everything else when he hasn't been able to practice. But as coaches, guys that are on the field are the guys that are getting the reps, and the guys that are available and doing those kind of things and just unfortunately he has not been there for this last week or so. There's still time, but time is starting to creep in on us. We're less than three weeks from our opener right now."
The Eagles have two solid players at the nickle corner spot, Robey-Coleman and Cre'Von LBlanc, which has allowed Schwartz to let Maddox focus on what spot on the field.
"He still has that skill-set that he can go inside but we have guys like [CB] Cre'Von [LeBlanc] and [CB] Nickell [Robey-Coleman] that are playing a lot of nickel snaps in there and Avonte is available to do that if he has to, but he's been able to concentrate more on the outside corner," Schwartz said. "Same thing with safety. He could go in and play safety, but I think he's going to benefit from the focus of just staying at a position."
Enter your number to get our free mobile app
TACKLE THESE: Check Out the Best Uniforms In Each NFL Team's History