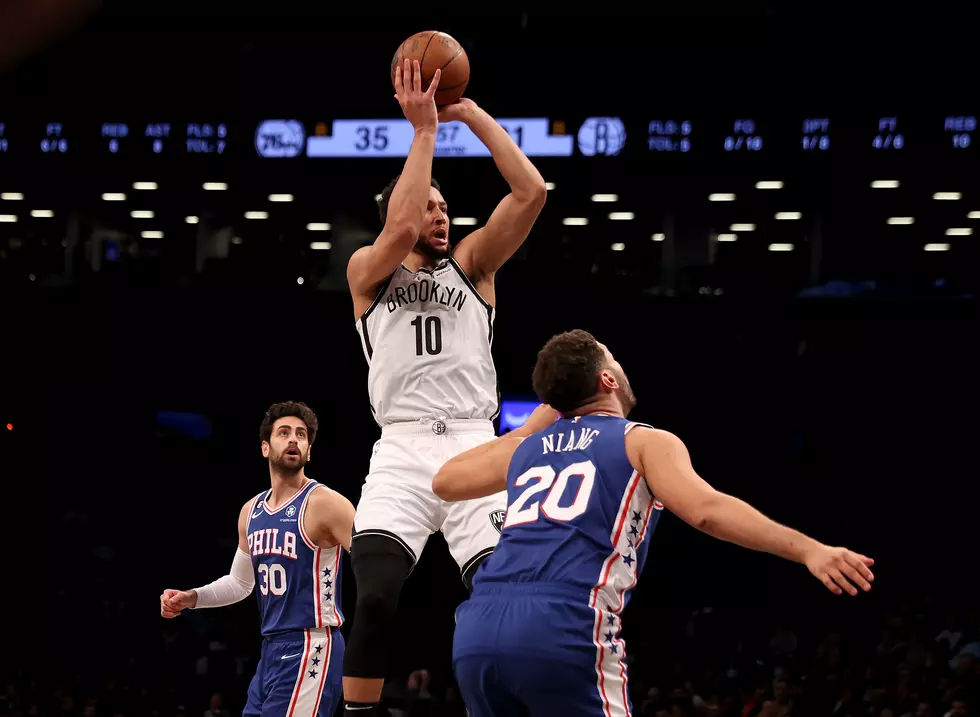 Ben Simmons Talks About his Relationship with Joel Embiid
Getty Images
As the 2022-2023 NBA season sets to tip off on Tuesday night, it will mark the return of Ben Simmons to the court, after sitting out the entire 2021-22 season.
Simmons of course sat out all of last season, requesting the Sixers to trade him.  When they finally did, sending him to Brooklyn in a deal that brought James Harden to Philadelphia, he never appeared in a game with the Nets due to a back issue.
Now healthy, Simmons is ready to make his Nets debut on Wednesday night when the Nets host the New Orleans Pelicans.
One day earlier, Joel Embiid and the Sixers will be in Boston to face the defending Eastern Conference champion Celtics.
However, all NBA fans will be waiting for the first time Simmons returns to Philadelphia, to face the Sixers and by proxy, the Philadelphia fans on Nov 22.
"F---, I can't wait to go there, yeah." Simmons said in a recent interview with ESPN.com's Nick Fridell.  I've never been traded and played against a team that I got traded from."
The other component to Simmons returning to Philadelphia, it will be the first time he will step on the court with his former teammate Joel Embiid.
Simmons says the two essentially have no relationship and never did during their time in Philadelphia.
"I don't talk to Jo," said Simmons. "We never really spoke."
He went on to say:
"I don't think there was really a relationship there. Like in terms of a friendship? You can try as hard as you want to try to be close to somebody, be their friend, whatever it is, but everyone is different as people, so for me, it's never personal. I don't have any anger or hate towards him. He is who he is and I am who I am. And we've got our personal lives. And work is basketball, so in that moment, my goal is to win and I got to win with Jo. He's a great player, we just didn't get it done."
The two teams will face off for the first time on Nov 22 in the first of four meetings this season, but if you miss that game, you're going to have to wait until after the new year to see Simmons back in Philadelphia on Jan 25.
Top 10 Winningest Sixers Head Coaches
Here is a look at the Sixers coaches with the most wins in franchise history.