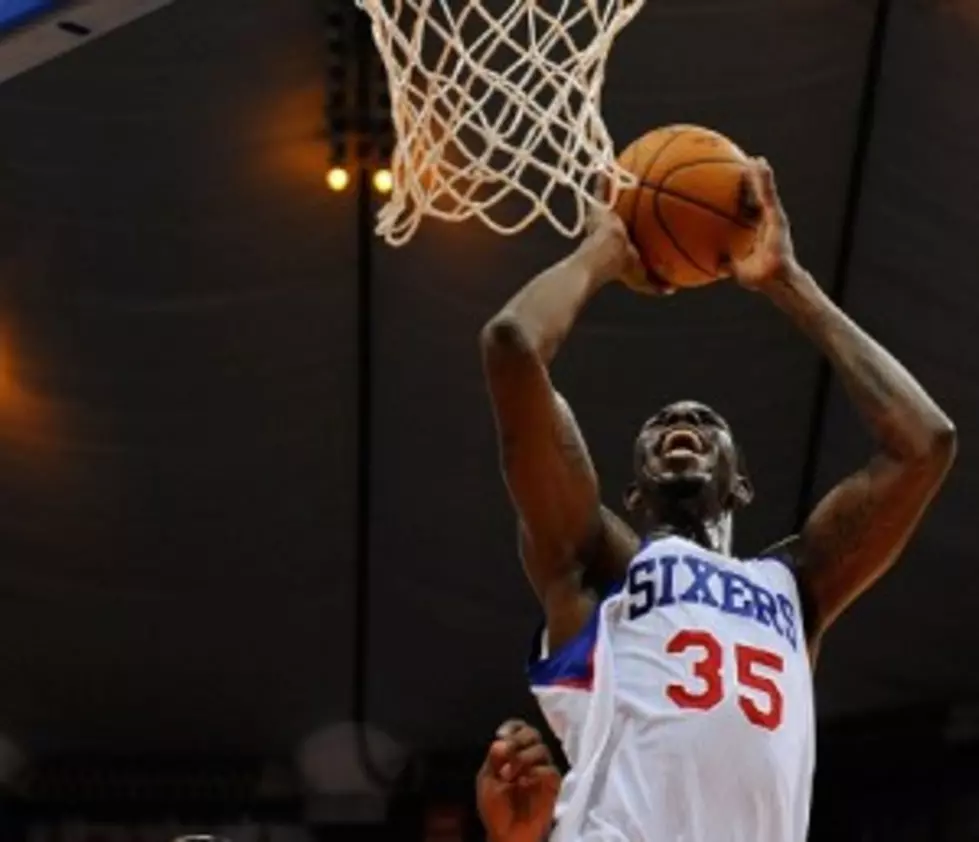 Bodner's Buckets: Sixers Win in Allentown, Lineup Notes and More
Sims is still the favorite to start and could be a double-double threat playing next to Nerlens Noel this season. (Rich Barnes, Getty Images)
If the Sixers win a game, and nobody saw it, did it really happen?
The Sixers played the Orlando Magic in a non-televised game from Allentown's long-awaited, brand new PPL Center.
Unless you were one of the 5,764 (listed) in attendance, you very likely missed one of the more entertaining quarters of basketball that the Sixers will play this season.
The Sixers, who were without starters Nerlens Noel (upper respiratory infection) and Tony Wroten (personal reasons), sprinted out to a 37-23 first quarter lead, a quarter which saw them get to the line 11 times. Drew Gordon would score 11 in the quarter, ultimately drawing four and-1 opportunities in the game.
"I get in there and try to mix it up as much as possible," Gordon said after the game. "Some games I get a lot of and-1's, and some games I get beat to a pulp."
"Fortunately, today I got a few and-1's and was able to make the most of them."
"I see a lot more every day," Brett Brown said about Gordon, who went undrafted in the 2012 NBA draft after playing for UCLA and New Mexico in his college career. "He was sort of known as a serviceable, journeyman type, blue collar worker. And he is that, and more. There is a skill package there, along with those workman like qualities, that has surprised me."
This would mark the first time that Drew Gordon and Aaron Gordon, his younger brother who was the 4th pick in the 2014 draft by the Magic, would play in a formal setting. That excitement was dampened a little bit, as Aaron Gordon was limited to only 5 minutes of playing time because the Magic were on the second half of a back-to-back where Gordon had played 33 minutes the night before.