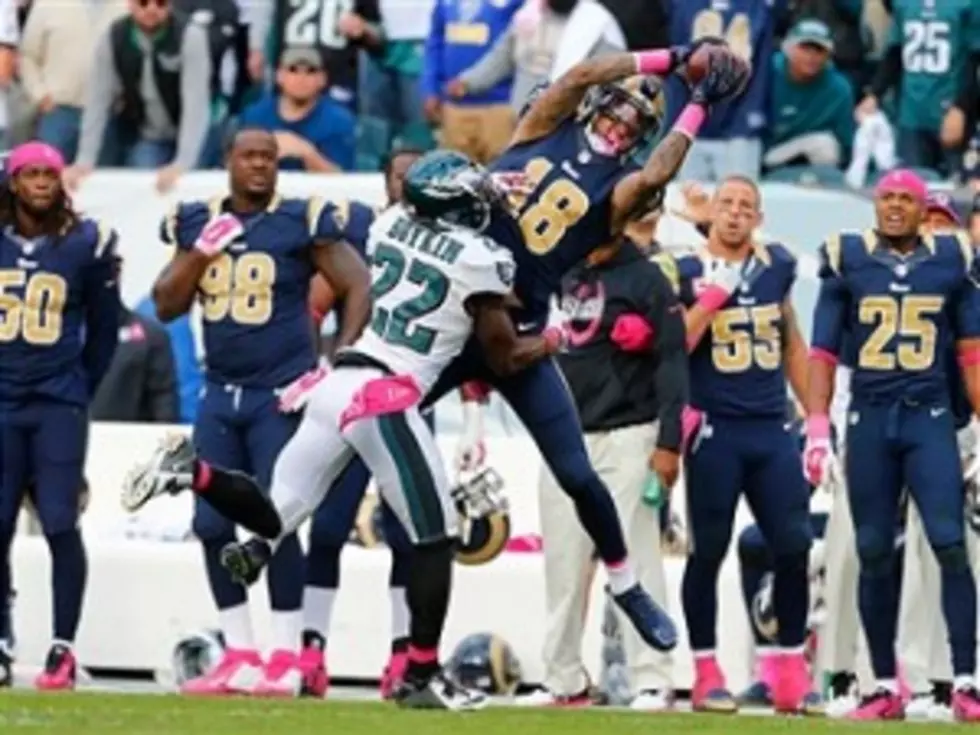 Could Brandon Boykin Be the Next to Go?
The Miami Herald's Armando Salguero reports the Eagles are "willing to trade" slot CB Brandon Boykin. (Photo by Rich Schultz/Getty Images)
The former fourth-round pick is just 24, but is lack of size (5'10/185) and versatility is something the Chip Kelly values in a player.
Kelly has refused to use Boykin on the outside, continuing to prefer big players on the outside, viewing him only as a slot cover corner.
"Boykin was probably the best cover corner they've had the last two years," Super Bowl Champ and former Eagles offensive lineman Barrett Brooks told me on the Sports Bash.
"He never got an opportunity to play on the outside at the wide corner.  So there is some non-trust from Kelly to put him out there.  But if they aren't going to use him, why not move him and get some value for him, he's the best corner they've had the last two years.  A team like Miami would love him, Brent Grimes, smaller guys they flourish with those guys."
So what exactly could the Eagles get in return for Boykin?
In the Herald article, they float this idea out there.
There is, obviously, a possibility the Eagles may want to move up from their No. 20 draft spot to get to Miami's No. 14. There is, obviously, the possibility giving up No. 14 for No. 20 in the first round plus Boykin makes sense if the receiver or cornerback the Dolphins covet at No. 14 is gone. Keep that in mind.
Another name mentioned with the Dolphins has been left guard Evan Mathis, who the Eagles have been trying to move - but haven't found any takers at this time.  According to reports, teams could be "reluctant to give up anything" for Mathis because the Eagles may eventually release him.
Shedding the 33-year-old would save $4.5 million, and the Eagles are looking to with more of a power run game with LeSean McCoy gone and DeMarco Murray here.  Mathis is an athletic guard who is better suited in a zone-blocking scheme and getting out to the second level to block down-the-field.
(Listen to Super Bowl Champ Barrett Brooks talk about the Brandon Boykin rumors and more on the Eagles off season)