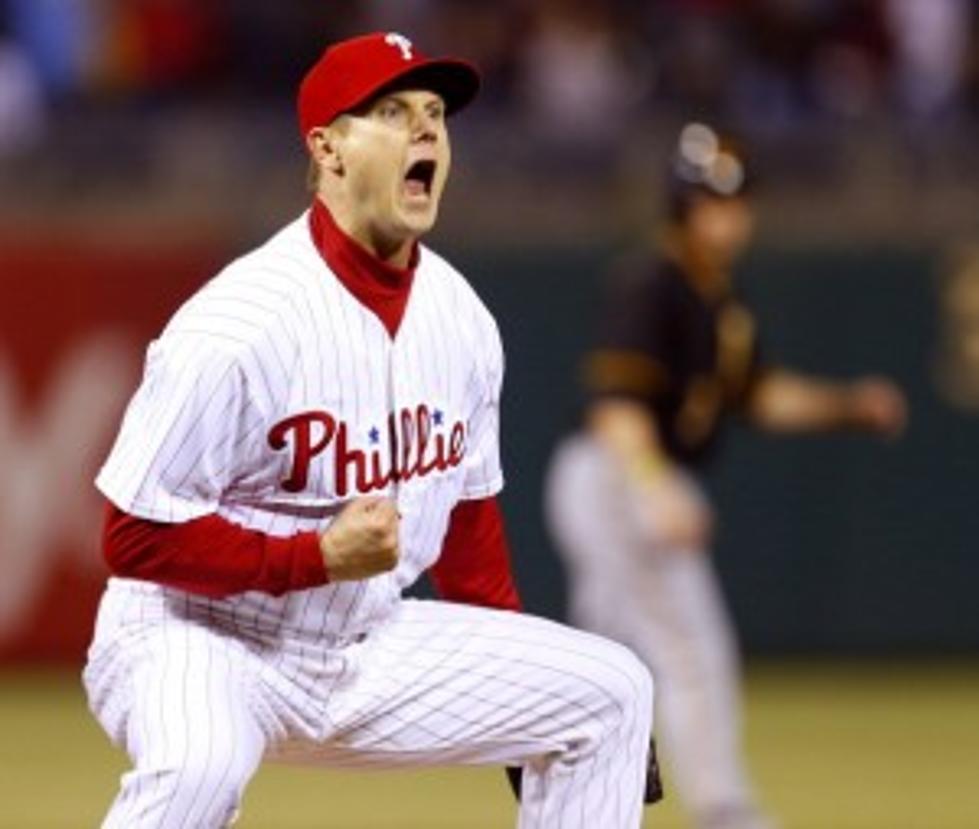 Did Someone Above Ruben Amaro Nix a Papelbon Trade?
Papelbon would need to waive his no-trade clause in order to be traded. (Photo by Rich Schultz/Getty Images)
It seems teams around baseball believe the Phillies were about ready to trade closer Jonathan Papelbon back in June, but someone above Ruben Amaro Jr. stepped in and and put any deal on hold per Jayson Stark of ESPN.com.
"It's clear talking to other teams, that they were about to trade Jonathan Papelbon," Stark said during his weekly appearance on the Sports Bash.  "They were telling several teams that they were getting ready to trade him so make your final offer."
(Listen to ESPN.com Senior Baseball Writer Jayson Stark on the Sports Bash)
As Stark tweeted, there is a sense that the decision to pull back came from above GM Ruben Amaro Jr., quite possibly Pat Gillick.  The feeling is the Phillies wanted to allow the Andy MacPhail hiring to take place and let him come in and evaluate the process before moves were made.
"You can still trade him," Stark acknowledged. "But there are going to be a lot of pitchers on the market in a week or so, there was almost none a month or so ago.  I think they really made their jobs more difficult."
So does the fact that someone stepped in and nixed the Phillies trade for Papelbon suggest that people in the Phillies front office don't trust Amaro to make a deal at this point?
"The perception in the industry is, when they slowed up, that came from above Ruben." Stark explained.  "That it came from Pat Gillick or it came from Andy MacPhail or it came from both or it came from a desire to wait til Andy was on board."
One suggestion is that the Phillies wanted to wait for MacPhail, who has been described as a very deliberate general manager, who liked to compile information before he is ready to make a decision.  He is a very patient man and it's easy to see with him on board wanting to make sure they Phillies are doing the right thing when it comes to moving any player.
"We don't have to trade him for less than full value," Stark said about the way MacPhail could be thinking.  "Don't you have to find out if Ken Giles can close?  I think they believe he can.  There is so much merit in moving these guys out of the way and moving on, but i'm not sure that is the Phillies philosophy."
Clubs that were in the conversation included the Blue Jays, Cubs, Rangers, and one of the Los Angeles franchises, according to the report.