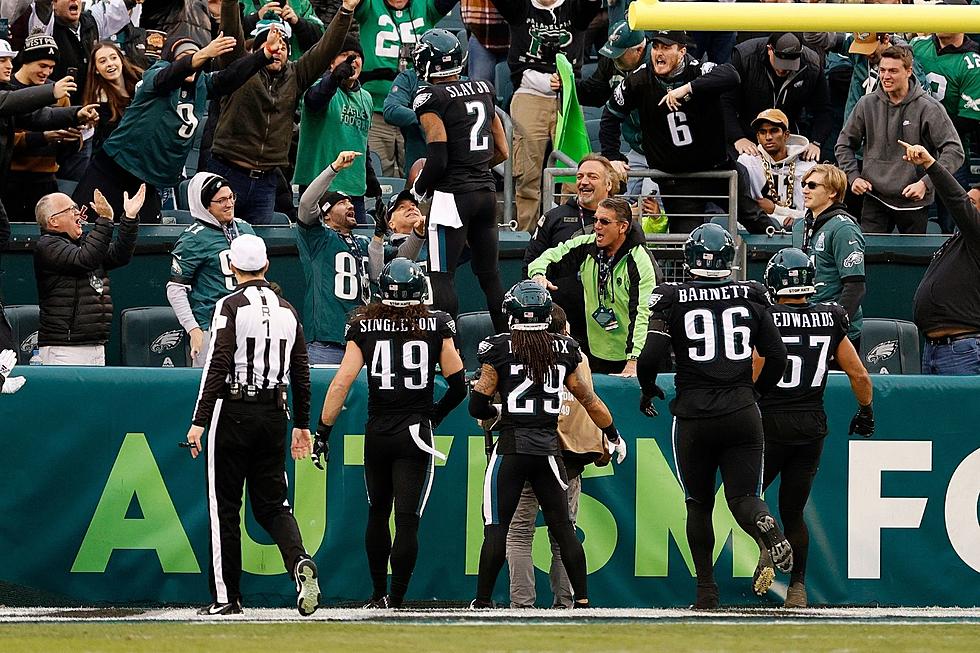 Eagles getting to the NFL Playoffs is a Real Possibility
(Photo by Tim Nwachukwu/Getty Images)
Don't look now but our Philadelphia Eagles making the NFL playoffs is a real possibility. The Eagles have won three of their last four games and they have the easiest part of their schedule ahead of them.  On Thanksgiving Day the Dallas Cowboys and New Orleans Saints both lost, improving the Eagles' chances to make the postseason.  At the beginning of the year, I predicted the Eagles to go 8-9; With a young QB in Jalen Hurts and inexperienced players at the skilled positions, I didn't think the playoffs were in the cards for this team.  When the Eagles opened the season with a 2-5 record, it didn't seem possible. But it's not the way you start, it's the way you finish!  The NFC has only three elite teams, after that, any scenario is possible!  This morning the New York Times NFL Playoff Predictor model has the Eagles with a 31% chance of making the Playoffs. The Eagles' next six games are against five division opponents plus the lowly Jets. Let's Go Birds!!  This weekend in The Locker Room with Billy Schweim will be all Football. 
On Saturday's show former Eagles Linebacker Brad Quast joins me in the studio. We will talk about football for two hours!  Thursday night Brad and I attended the premiere of the movie "American Underdog"  - former Eagles players Ron Jaworski, John Spagnola, Ken Dunek and the Head Coach Dick Vermeil were there and we got their reactions to the movie.  The Eagles head to North Jersey to take on the Giants this Sunday and we will talk with 3X Super Bowl champion and 5X Pro Bowl selection, former New York Giant Bart Oates.  We'll ask Bart about his Eagles/Giants memories. Plus the Sportsbook Consigliere Dave Sharapan calls in from Las Vegas with this weekend's six pack of picks.
On Sunday's show Pete Thompson is back in the studio with me as we break down the Eagles/ Giants matchup.  973ESPN.com Eagles Writer and Fox 29 News Sports Anchor Scott Grayson will give us the latest news and notes before the big game. The Fantasy Football Guru Brian Hartley checks in with his picks for Week Twelve in the NFL.
Don't miss a moment in The Locker Room with Billy Schweim every Saturday and Sunday from 10am to Noon on 97.3 ESPN radio. 
Cape May County Bars to watch Football this season (alphabetical order)