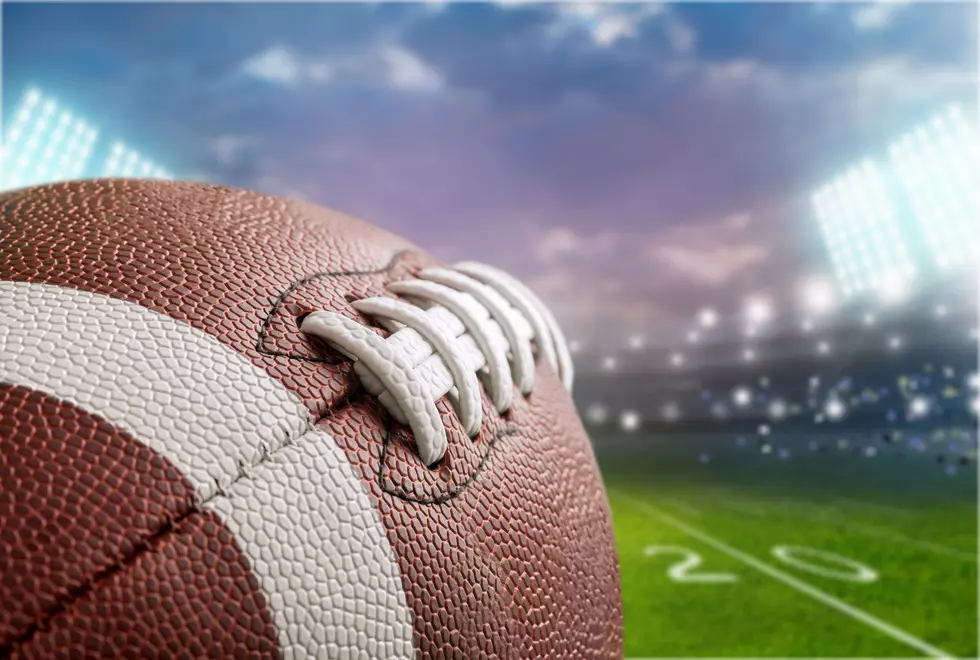 Egg Harbor Township Varsity JFL Team Sets Positive Example
Getty Images/iStockphoto
This is everything that is right about the great people in our area.
Many have been following the heart-breaking story of Ryan, Gavin and their wonderful Mom, Meredith Ann Mallen.
Enter your number to get our free mobile app
All the boys want to do is play football in the Atlantic County Junior Football League. The adults responsible for this should find a way to make that happen immediately.
Lower enrollment for one team, along with an assist from the COVID-19 pandemic has created a very unfortunate situation.
The league has decided that the boys can no longer play for the Egg Harbor Township team because of league boundary rules.
Meredith did everything that she could to have this decision reversed. Thus far to no avail. But, she's not giving up and she's appealing the latest decision.
Look how incredibly positive Meredith has been able to remain. And, look at this wonderful example set by the Egg Harbor Township Varsity team, who chose kindness, compassion and decency over winning their football game.
It's an example that all of us should follow.
Here is Meredith's latest communication on Facebook.
"Yesterday an amazing group of boys had so much heart that they chose to put others before themselves. Our Varsity EHT Eagles teammates took an automatic loss in their first game of the season just so Ryan and Gavin could suit up and take the field with them. Years from now my boys won't remember the score of that game or the best plays, but they will always remember how their team made them feel on that day. There will never be enough words to thank their team, the families, and the coaches who all made this happen. Yesterday I had two boys whose worries about everything disappeared because they got to do what they loved on the fields they have grown up on."
#WaitingForTheAppealProcess
; Our story isn't over
*This is a positive post meant to show our gratitude to a great group of boys, so if you share it, please keep it that way.
This is such a profound story.
When I learned about this just a few hours before the Cape Atlantic Junior Football League Executive Board Meeting, such a strong feeling came over me. I had to write a letter of support.
Dear CAJFL Executive Board Members:
I rarely write a letter like this. I'm making an exception because I believe there has not been an appropriate public conversation about how debilitating and detrimental COVID-19 has been for children.
I'm writing on behalf of Ryan and Gavin, who are two children that I've never met. But, I am moved and had to write you tonight.
Ryan and Gavin, along with so many other children who have suffered in so many ways.
During the pandemic, there has been a loss of proper social interaction for children ... there has been a loss of not being able to participate in various extra and co-curricular activities.
I am also a former president of IAABO # 195 Atlantic County Board of Registered High School Basketball Officials.
I'm well aware of the complexities involved in rendering decisions that appear to create precedents or exceptions.
It's my opinion, based upon a wide spectrum of observation, that the realities of a global pandemic, which necessitated the merger of teams, provides you with the perfect opportunity to do the right thing on behalf of Ryan and Gavin.
Take yourself back in time, make your decision tonight from the eyes of a child and think about how much this means to them, or, how much it would mean to you as a child.
For a child, in the present, it feels like the end of their "world."
Don't look at this at a technical level, and weigh and measure if it constitutes a "bylaw change."
Respectfully, please consider approving it on a compassionate basis. You have the authority to do this. Make the decision because of the defendable impact of COVID-19.
These children are not looking to change your bylaws or boundaries. They just want to play football at a place they've been able to call home for years.
As adults, it's incumbent upon us to do everything we can to nurture and provide this opportunity for them.
This is the end of their youth football career. Let them end it with joy and familiarity of playing on the same field that their deceased Father played on.
If you see fit to approve their request, you wouldn't be making an exception. You will be doing the right thing.
I sure do hope that the Cape Atlantic Junior Football League revisits this and does the right thing.
A trip down retail memory lane in the Cardiff section of Egg Harbor Township