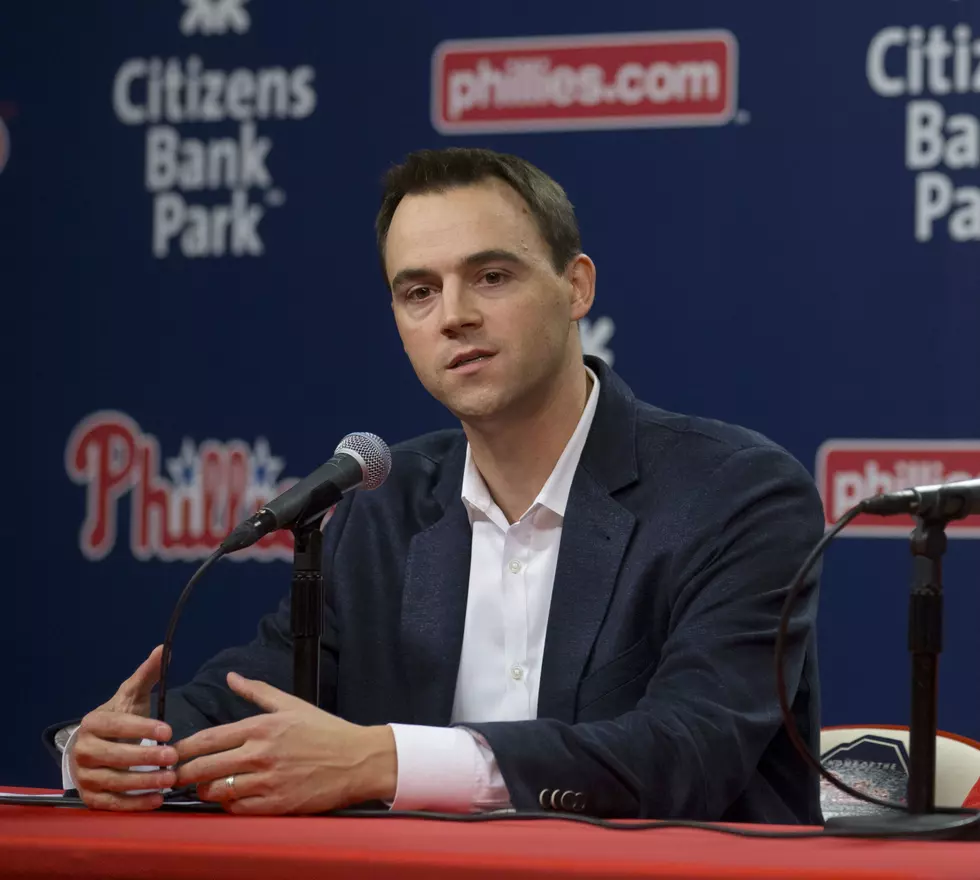 ESPN's Schoenfield: Phillies are 'Aiming High' this Offseason
Photo by Mitchell Leff/Getty Images
This winter, the Philadelphia Phillies have a chance to change the perception of the franchise.
"We're going into this expecting to spend money, and maybe even be a little bit stupid about it." - Phillies owner John Middleton to Bob Nightengale of USA Today. 
He said that he expects the Phillies to offer around $400-million for his services.
Schoenfield agrees, and says the if the Phillies, who had the worst WAR among position players, need to aim high.
No secret here. The Phillies are aiming high. As they should. According to Baseball-Reference.com, the Phillies had the worst group of position players in the majors with a collective 0.7 WAR. Much of that is due to some of the worst defense seen in the majors. FanGraphs didn't grade the defense quite so poorly and credited the position players with a collective 12.4 WAR -- 23rd in the majors. Bottom line: They need to upgrade at a couple positions.

The Phillies will also have to find a taker for Carlos Santana in order to move Rhys Hoskins out of left field and back to first base. Santana draws walks (110 of them, producing a .352 OBP), but the entire profile isn't worth the $41 million he'll make the next two seasons. Starting pitcher isn't their main priority, but Charlie Morton is a possibility, as he's expressed a desire to be closer to his family in Delaware.