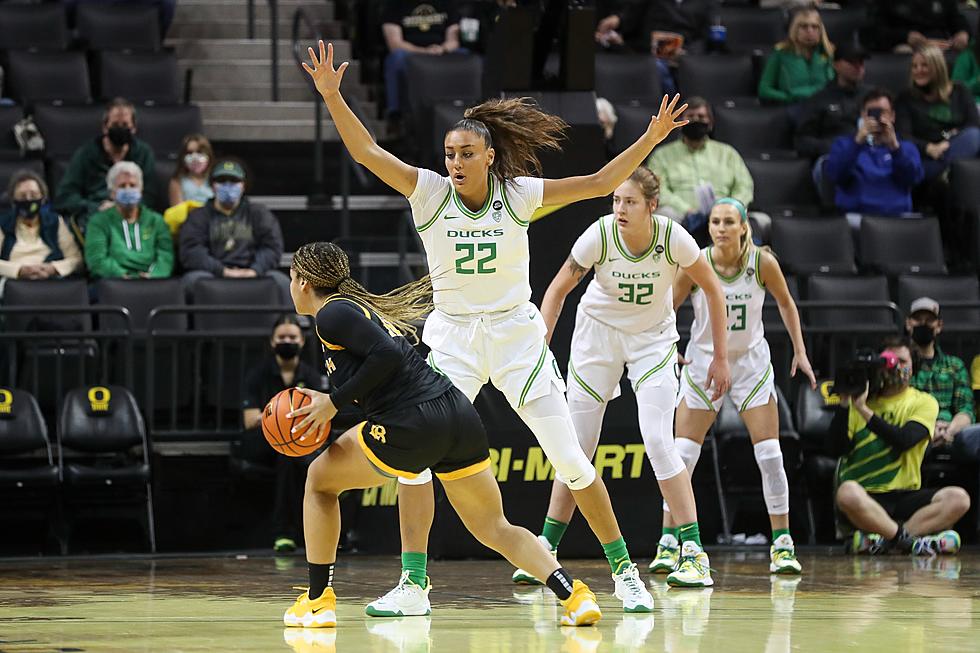 Former Mainland Star Kylee Watson Has Career High for Oregon
Photo: Twitter.com/OregonWBB/
Former Mainland regional girls' basketball star Kylee Watson had a career night for the Oregon Ducks women's basketball team on Monday night.
Watson scored a career high 21 points, on 10-of-11 shooting and added seven rebounds with three steals and two blocks to help lead Oregon to a convincing 109-38 win over McNeese State.
"A lot of it had to do with the ball movement we had," Watson told goducks.com. "A lot of my shots were wide-open shots."
The sophomore from Linwood, has entered the Ducks starting lineup this season and is scoring 8.9 points per game, 5.2 rebounds after averaging 2.2 points and 1.3 rebounds per game as a freshman last season.
Watson had a tremendous career for the Mustangs, averaging 16.9 points,10.1 rebounds and 4.1 assists per game as a senior, leading Mainland High School to a 21-7 record and the Cape-Atlantic League Tournament and the South Jersey Group III finals and was the 2020 New Jersey Gatorade Player of the Year.
She finished her career as Mainland's all-time leading scorer for both men and women and was a member of the USA U-16 National Team in 2017.
You can also check out here YouTube show, " & " where she talks to fellow athletes from Oregon Ducks sports.
Favorite holiday movies from your childhood that will never get old