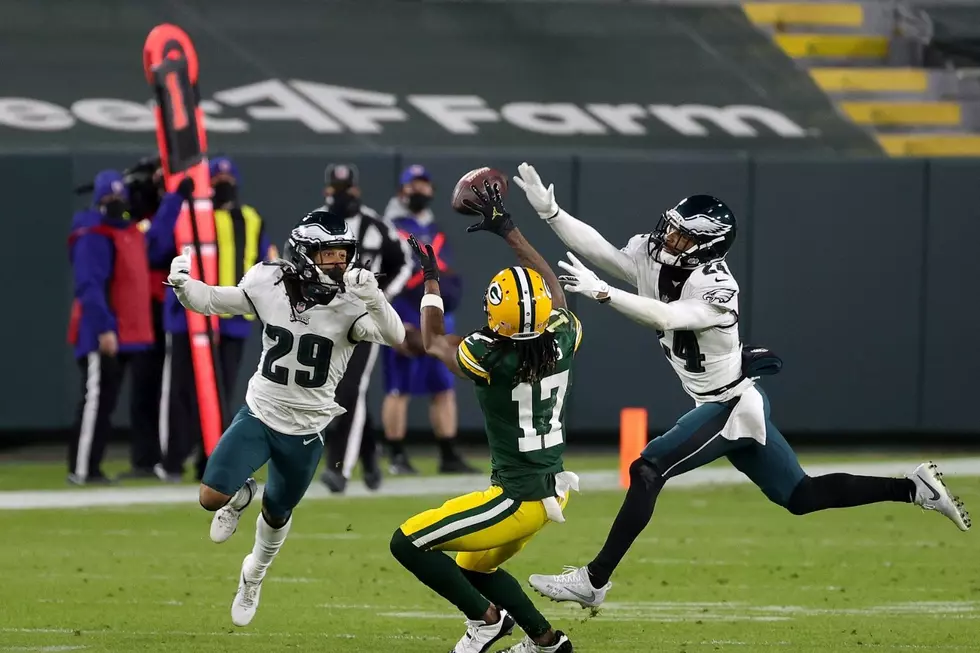 Friday Eagles Injury Report: Two Ruled Out, Three Questionable
(Photo by Stacy Revere/Getty Images)
On Friday, the Philadelphia Eagles Injury Report ruled out two players for this Sunday's game versus the Arizona Cardinals while two defensive players are listed as Questionable for the game:
No surprise to see Jack Driscoll and Avonte Maddox ruled out for this Sunday since both have been placed on Injured Reserve and have been ruled out for the rest of the season.
The focus will be on the Eagles Secondary in Arizona because without Avonte Maddox, the Eagles Defensive Back Depth is arguably the thinnest it has been in two seasons for a defense already having to play without Rodney McLeod.  The Cardinals Offense features one of the best Wide Receiver Corps in the NFL with DeAndre Hopkins, Larry Fitzgerald, and Christian Kirk.
On Friday, Eagles Head Coach Doug Pederson was asked about Darius Slay, who has been a Limited Participant at practice this week:
"Well, (Darius Slay is) still in the (Concussion) protocol right now.  He practiced yesterday and that's part of the protocol.  I can't really comment too much further on these types of injuries.  He's still in the protocol; He'll have another day today and tomorrow before we get on the plane and make the determination on game day."
If Darius Slay cannot play, the Eagles projected starting Cornerbacks on the outside would be Jalen Mills and Michael Jacquet.  Doug Pederson was asked about the young players like Jacquet and Kevon Seymour being depended on for more playing time this Sunday:
"The more they play the more opportunities they get, the more chances for us as coaches to really evaluate their performance.  Michael Jacquet is probably the one that has played the most for us in the secondary and done a really nice job as a young player. It'll be good to see where he is at obviously physically bouncing back this week. - And (Kevon Seymour) last week just got put out there last week and really did some good things.  And they are all learning experiences and just understanding the defense.  But all those guys, plus there are many more. You think about (Safety) K'von Wallace and some of the young DBs that we have being able to bring a guy like Elijah Riley in.  It's just they're young and yet they're eager to learn, want to learn, and they really want to perform well.  So that's what's exciting about watching all these guys play.
Eagles Quarterbacks With The Most Wins Since 1980