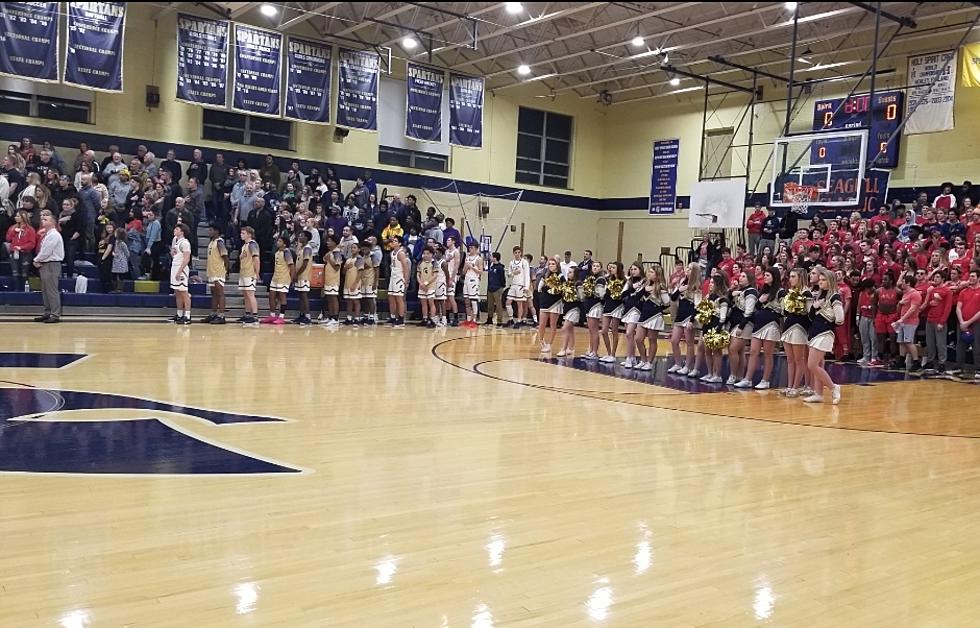 Holy Spirit Boys' Basketball Names New Head Coach
Photo: Mike Gill, TSM
The Holy Spirit boys basketball program is staying in the family.
The Spartans announced on Thursday that they have hired long-time assistant coach Kyle Dhyne to replace Jamie Gillespie, who was not retained.
"I'm very excited for the opportunity to continue my my coaching career as the head coach at Holy Spirit, the school that I love," Dhyne said in a statement put out by the program.
Dhyne has been a part of the Holy Spirit family since graduating in 1998 from the Absecon school and has been involved as a player or coach for the past 26 years.
"His loyalty and dedication to the basketball program and Holy Spirit has made him a beloved figure in the Spartan community," the school stated in a tweet.
He has coached the Spartans JV program and been a part of Gillespie's staff and takes over a talented team that went 10-5 in a shortened 2020 season.
The team has a talented sophomore class, all of which started last season.
20 South Jersey Nightclubs Too Fun (and Wild!) to Last
Come along as we take you on a tour of some of the SJ spots where you used to party it up!