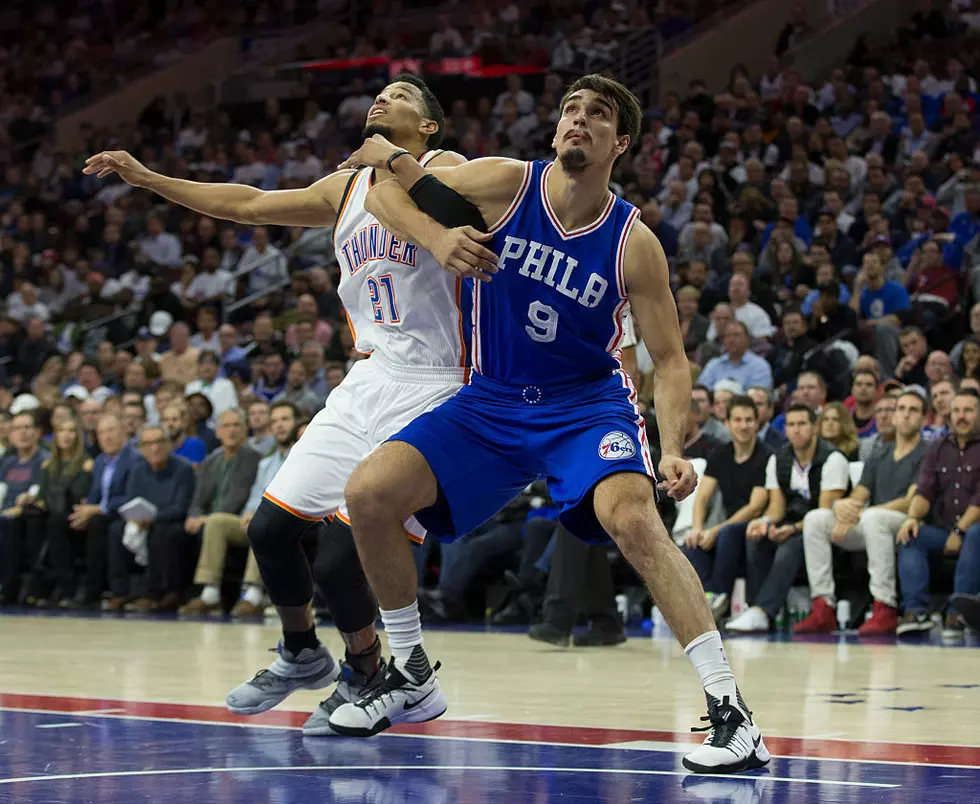 How Important Has Saric's Development Been To Sixers Success?
Photo by Mitchell Leff/Getty Images
As the 76ers prepare for their final 27 games, the team is gunning for the postseason with a 30-25 record.  Only two players have played 54 of the team's 55 games this season: Ben Simmons and Dario Saric.  While Simmons and Joel Embiid get the attention from the national media and majority of the fan base, Saric is quietly having a good season.  Saric has improved from his rookie season in numerous statistical categories including Points Per Game (12.8 to 14.7), Three Point Shooting Percentage (31.1% to 38.7%), and Free Throw Shooting Percentage (78.2% to 89.9%).  Saric consistent play along with his availability have been valuable for this Sixers team that is on pace to win the most games since the 2002-03 season.
NJ Advance Media Sixers Beat Reporter Zack Rosenblatt joined Mike Gill on Wednesday discussing how valuable Saric has been for the team this season:
"Joel Embiid has missed 11 games this season, JJ Redick missed 11 (games), TJ McConnell missed a handful, Robert Covington has gone through slumps and they've overcome that to the point they have a 30-25 record despite all of that, they're on track to make the playoffs….The development of Dario Saric has been one of the most under discussed parts about (the Sixers) success this season, he's been their most consistent player not named Joel (Embiid) - He's developed as a shooter which really, really helps in a lineup that doesn't have (many) shooters when Ben Simmons is your Point Guard and Joel, whose a decent shooter for his size, only shoots (29.7) Percent.  So Dario's emergence and them staying healthy, especially recently, that's made a huge difference."
Hear what Rosenblatt had to say about the status of Markelle Fultz, Brett Brown's job performance, the development of Ben Simmons, and more