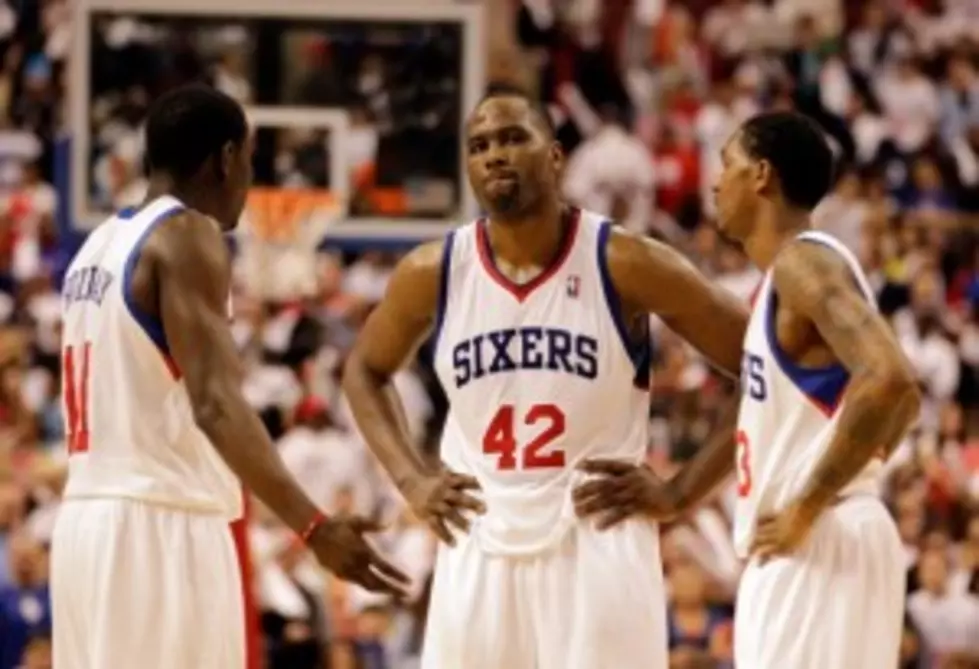 Is the Future Bright for the Sixers? CEO Adam Aron on the Sports Bash [AUDIO]]
The Sixers are holding on for dear life to make the Eastern Conferences NBA playoffs.  However, Sixers CEO Adam Aron has been looking ahead to the future recently as evidence by his recent tweets (@SixersCEOAdam).
Today he tweets:  YOUR POUR TWITTER GM: Name 1 or more current Sixers you believe MUST be on roster next year, 1 or 2 you'd trade and why..."KEEP:TRADE:"
Another tweet:  Real thinking and ACTION needed over the summer.  Until then five games left. Playoffs still around the corner for @Sixers if they play hard.
And a third tweet: Ownership fully understands all the fan angst about the @Sixers 11-21 record since starting 20-9.  Status quo is not good enough.
Aron joined me on the Sports Bash to discuss his recent tweets, the future of the team, the amnesty, Andre Iguodala's comments to Sports Illustrated and more.