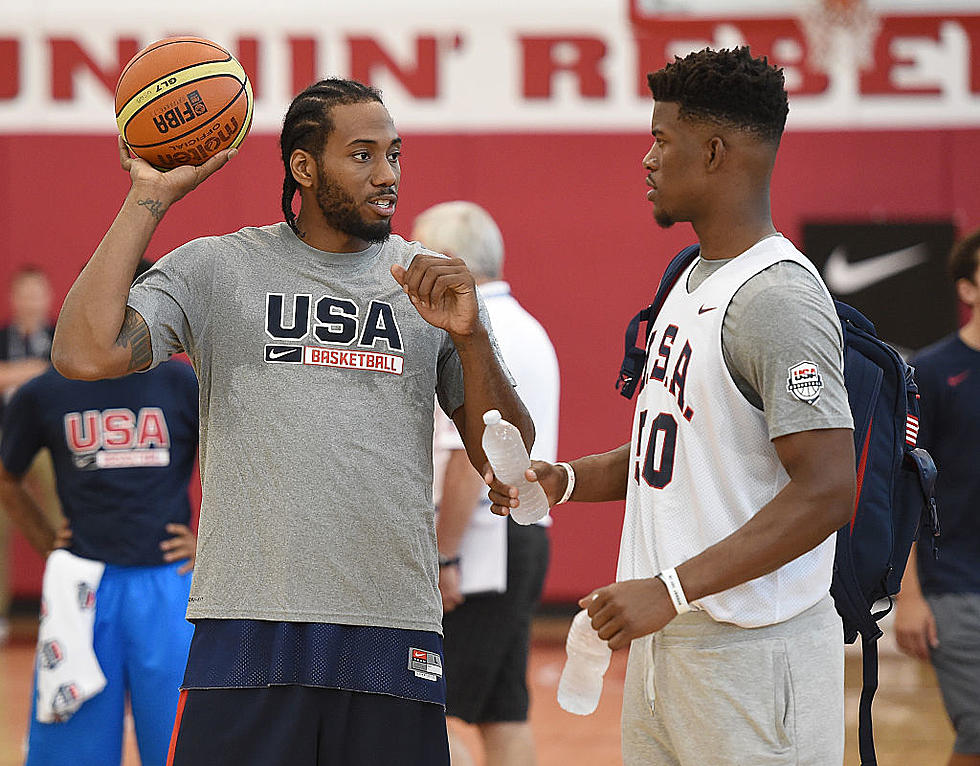 Jimmy Butler Has High Praise for Kawhi Leonard
Ethan Miller, Getty Images
We're a couple of days away from the second round of the Eastern Conference playoffs tipping off. The Philadelphia 76ers are set to travel up to Canada to get ready to face the Toronto Raptors in a tough second-round series. By now, you're probably well aware of the Sixers' recent success or lack thereof against the Raptors.
This year, Philly only managed to win one of the four matchups against the Raptors, and it happened to be at home while the Raptors were without their star player, Kawhi Leonard. While the Sixers have a lousy success rate against not only the Raptors but also Leonard personally, none of those numbers will matter when the series begins this weekend.
Leonard is the real deal. The entire NBA knows that. But just to reassure how good he is, a handful of Sixers' players mentioned it during their pre-practice interviews on Thursday. Sixers' star Jimmy Butler specifically mentioned just how good he is. "He's an incredible player on both ends of the floor," Butler said while hosting a gang of reporters in Camden, New Jersey on Thursday. "He does a lot for their team, but I'm not going to say that anybody is intimidated."
Despite being undefeated against the Sixers, Leonard's record against Philly goes a ways back. We're talking back into the dark days of Philadelphia's process when winning games weren't even a part of the recipe. Leonard's unbeaten status against Philly is impressive, but it means nothing to the Sixers right now. This current team isn't even the same team it was from back in February when the Sixers and Raptors last met.
As Butler stated, Leonard is excellent, but he's not scaring them. Right now, the Sixers have a certain level of confidence where they genuinely feel they can beat anybody. At the same time though, they know they have to respect their opponent. This series won't be taken lightly, just as the first round wasn't as well. It doesn't get any easier, but the Sixers are more than capable of making this series quite competitive for Toronto - and they won't back down.