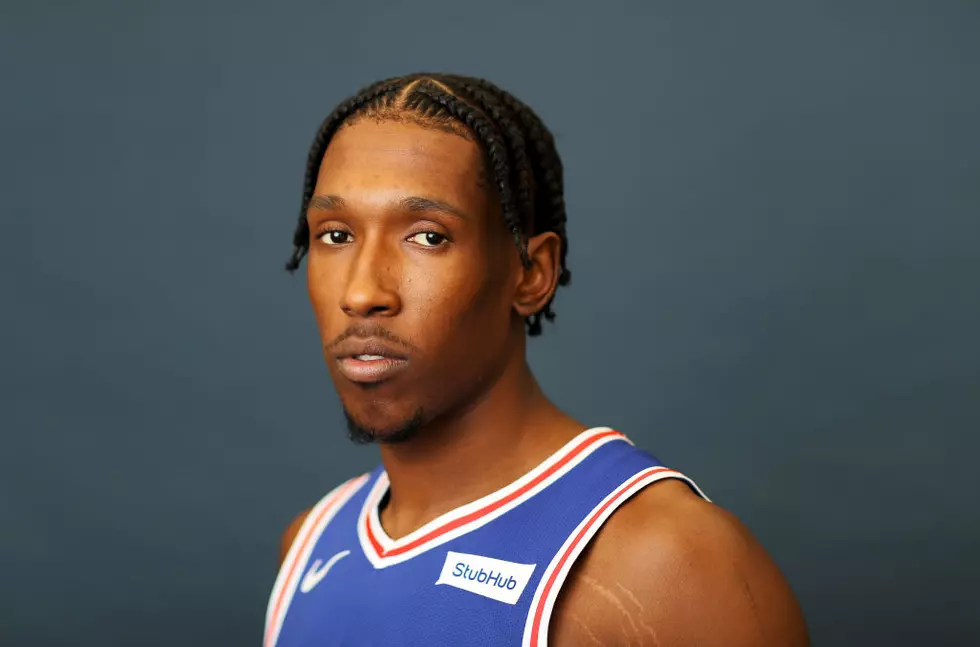 Josh Richardson 'Glad' He's on Philly's Good Side
Elsa, Getty Images
CAMDEN, NJ (973espn.com) -- On Tuesday, the Philadelphia 76ers will return to the Wells Fargo Center for the first time since their playoff series against the Toronto Raptors. While Tuesday's matchup against the Guangzhou Loong-Lions doesn't count for anything, the Sixers are still stoked to get back out onto the court for some live-action against somebody other than their teammates for once this offseason.
You could feel the excitement on Monday at the Sixers workout facility after practice. As a majority of the roster spent some extra time chucking up shots in a shootaround, as they typically do, Sixers' young stars Ben Simmons and Josh Richardson decided to do a joint interview with the media following their shooting session.
Two days removed from the Sixers first action in front of a live crowd, Josh Richardson was asked to describe his perception of the Philly fans based on what he saw during the live scrimmage in Delaware.
To no surprise, Richardson observed what most players do when they get in front of a Philadelphia sports crowd. "Rowdy, man," Richardson said regarding Sixers fans. "The passion in this city is very behind their sports teams. I'm just glad I can be on their side instead of coming in and trying to block it out."
Richardson was only able to get a small sample size on Saturday. Soon enough, though, he will get an authentic feel for Philly fans when the team opens up their season at the Wells Fargo Center on October 23rd against the Boston Celtics.
Considering the way the Sixers went out last season, many anticipate their return to the court for the 2019 season as Philly seeks revenge on the Eastern Conference. Richardson will get a taste of that energy early, and it will surely fuel the former Miami Heat guard who plans on using his trade back in the summertime as motivation for himself as he looks to stick it to his former team throughout the year.
Justin Grasso covers the Philadelphia 76ers for South Jersey's 97.3 ESPN. You can follow Justin on Twitter: @JGrasso_