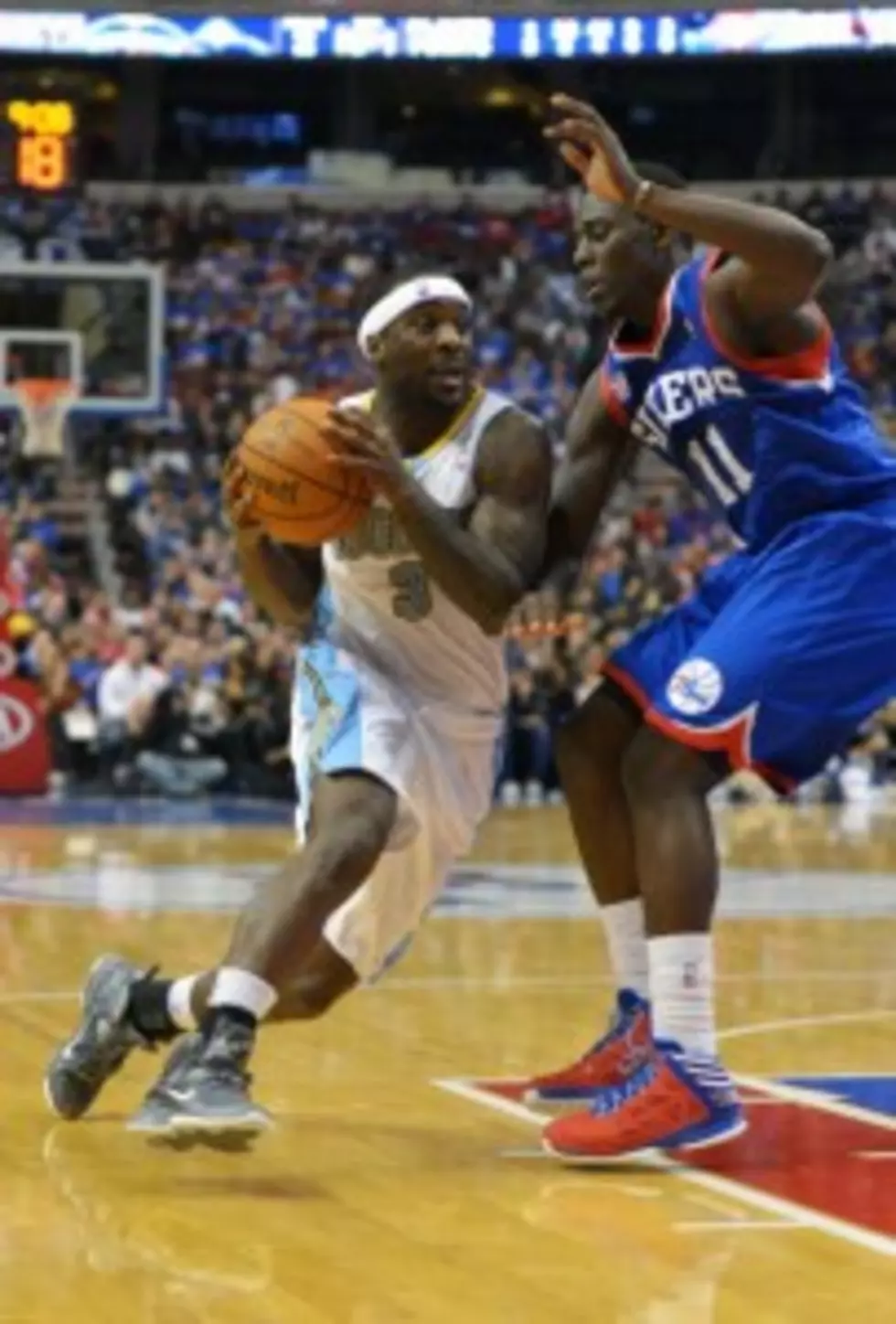 Jrue Holiday and Evan Turner to Play Tonight, News on Andrew Bynum
Drew Hallowell/Getty Images
Jrue Holiday is a game-time decision for tonight's game against the Hawks, while Evan Turner said that he intends to play - both said they will play after practice today.
Holiday is dealing with a sore foot while Turner is trying to recover from an ankle injury that he suffered in Wednesday loss to the Rockets.  The team is hopeful that Holiday is closer to being ready, but Sixers head coach Doug Collins stressed he won't return until he's fully healthy.
"Once he's good to go, he'll go," Collins said. "This isn't an injury that you would say would be chronic unless you tried to do it too soon."
Back-up point guard Maalik Wayns is dealing with some right foot pain and is a game-time decision for tonight as well.
Unless Holiday, Turner or Wayns can get back to full health, the Sixers could have to go with Dorell Wright for a full game running the point tonight against the Hawks.
Injuries are a part of a long NBA season, but they have come at a very tough time for the Sixers who after tonight's home game against Atlanta, is about to embark on a eight-game road trip that starts Sunday in Brooklyn and ends January 5th in San Antonio.  About the only bright spot about the injuries has been the play of Wright.
There will be some injury news on Andrew Bynum that should be released sometime tonight around 5:30 according to the team. Bynum's agent, personal orthopedist, Sixers team doctors and other personnel have a "large amount" of information "to exchange and discuss," a source tells Ken Berger of CBS Sports.
Hopefully this update gives us a clear idea if and when we'll see the big man back on the basketball court.