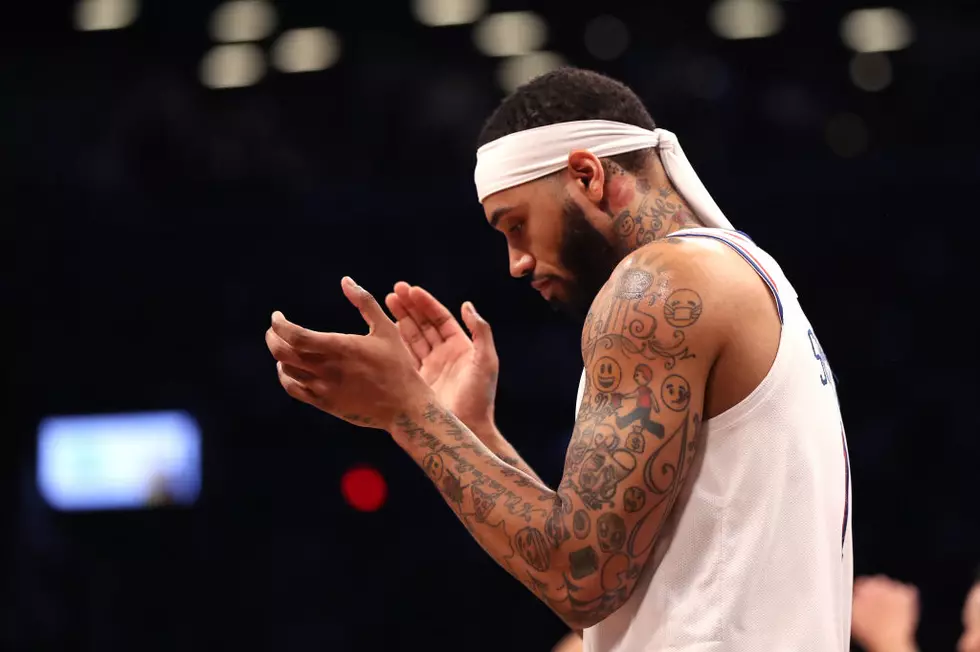 Mike Scott Becomes a Hero in a Sloppy Win for the Sixers
Elsa, Getty Images
The Philadelphia 76ers got another taste of exactly how playoff basketball should be on Saturday during their Game 4 victory. Unlike the last two matchups, the Sixers found themselves in a close battle in Brooklyn, but ultimately they will run away with the second win on the road against the Nets while taking the series back to Philly for Game 5.
It wasn't a comfortable victory for Philly on Saturday. In fact, this one had to come down to the wire as the Sixers practically played from behind all game long. Turning the ball over 20 times as opposed to Brooklyn's 14 didn't do the Sixers any favors on the offensive side of the ball. Not to mention, the Sixers had a hand in a load of fouls that were called with 24 total.
And no thanks to a scuffle that led to Jimmy Butler getting ejected, the Sixers were unsure of who was going to have to close the game out in the end if need be. Typically, it's Butler's job to have the ball in his hands late in the game with the clock ticking down - but Butler wasn't available this time around.
Thankfully, the Sixers had Joel Embiid to keep the game alive, but their big man can't do it all on his own. JJ Redick was having a rough outing for the most part, and Tobias Harris wasn't really raining three's as well. So who would come to the Sixers rescue since Butler was sent to the locker room prematurely? None other than Mike Scott.
The Sixers attempted to get the ball to Joel, who was seeing double, and sometimes tiple-teams. As he almost lost control of the ball, he sought out his 'decoy' in the corner, who had a wide open look. As Embiid barley got a hold of the ball to smack it over to Mike Scott, the veteran forward took his shot and knocked down the go-ahead three, which put the Sixers ahead with around 18 seconds left to go.
"Joel made a hell of a hustle play, saw me in the corner, cashed out," a humbled Mike Scott said at the podium during a press conference on Saturday immediately following the victory. He then on went on to state that the entire game was just "great basketball" since the scuffle went down, which Scott was not on the court for.
Although he didn't contribute much throughout his 27 minutes on the floor, his corner three ended up being the dagger for the Nets chances to even series to 2-2. Now, the Sixers take the matchup back to Philly for Game 5 with a 3-1 lead.