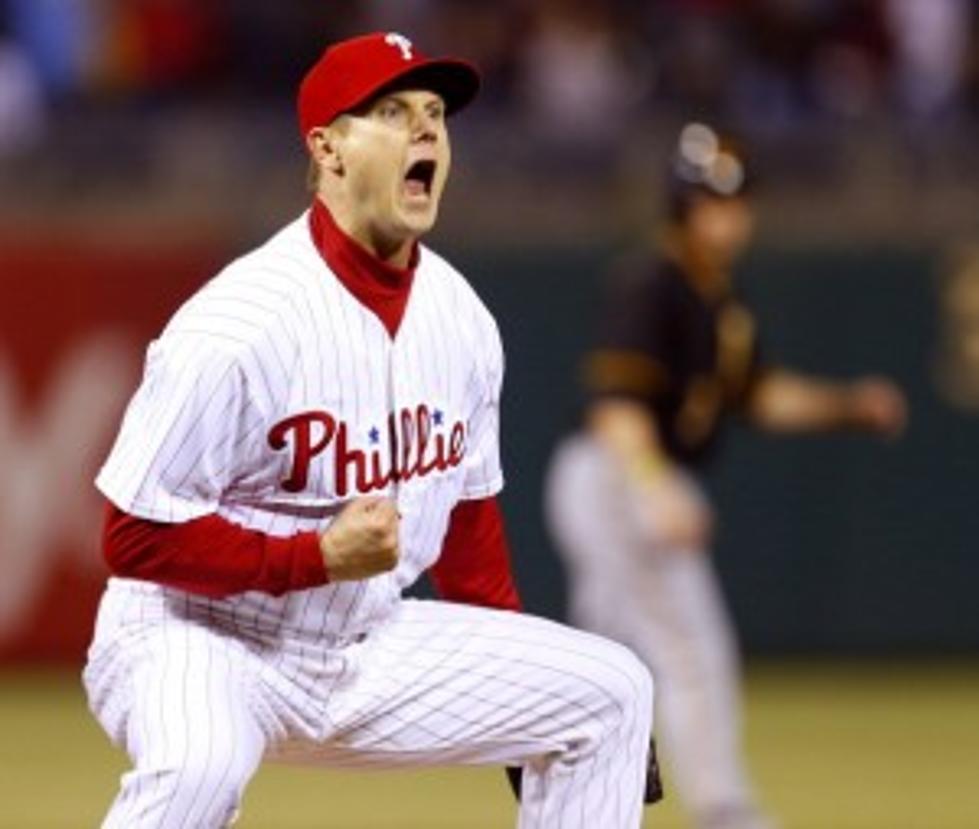 Report: Brewers Close to Deal for Jonathan Papelbon
Papelbon would need to waive his no-trade clause in order to be shipped to Milwaukee, but Jayson Stark says that won't be an issue. (Photo by Rich Schultz/Getty Images)
Could the Phillies finally have a taker for Jonathan Papelbon?
According to Yahoo! Sports' Jeff Passan, the Brewers and Phillies are having serious talks about Papelbon. FOX Sports' Ken Rosenthal reports that, in addition to the Brewers, the Blue Jays have also inquired on Papelbon.
Papelbon is owed $13 million in 2015 and has a $13 million vesting option for 2016 should he finish 48 games - which could be an issue per Rosenthal.
Rosenthal reports that, in order to waive his no-trade clause, Papelbon would likely require a team on his no-trade list to guarantee his $13 million option for 2016.
ESPN's Jayson Stark reports that the "last remaining obstacle" to a trade sending Papelbon to the Brewers is deciding how much money the Phillies would pick up should the reliever's 2016 option vest.