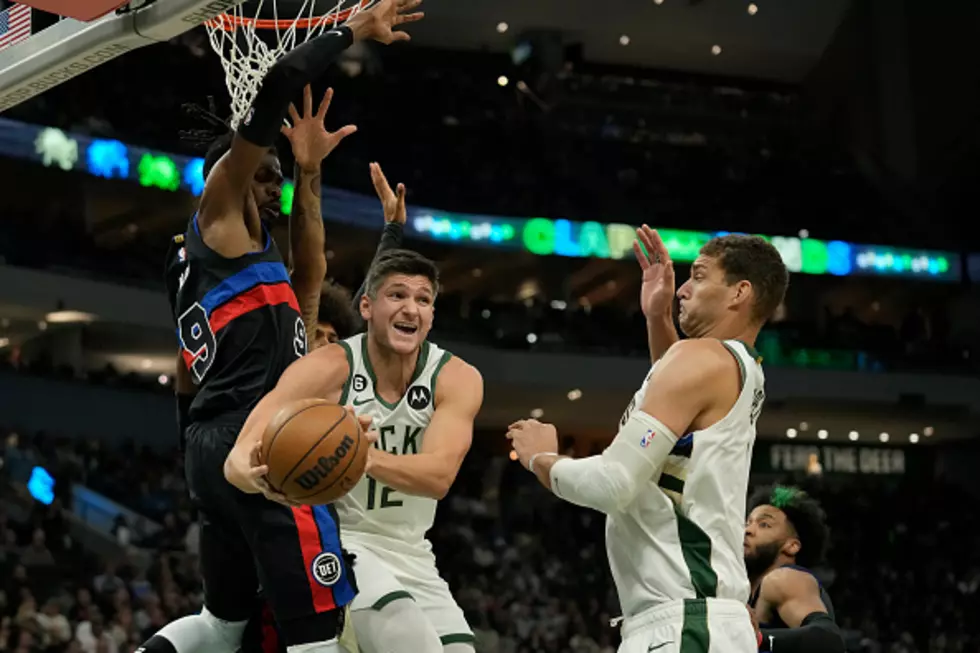 Report: Sixers Have Called Pistons About Nerlens Noel
Getty Images
The Sixers appear to be looking for a big man ahead of Thursday's NBA trade deadline.
A report from Jake Fischer from Yahoo! Sports has them linked to Utah's Jarred Vanderbilt, today a report from Pistons beat writer, James Edwards of The Athletic, has them interested in a reunion with Nerlens Noel.
Per league sources, the Heat, Nuggets, Mavericks, Kings, 76ers and Celtics have recently called the Pistons and inquired about Noel.
But as reported, if they want Noel, it looks like there will be plenty of competition for his services with five other teams making calls about him.
Noel, was a member of the early "Process" teams, and was the first draft pick of former GM, Sam Hinkie. He used Jrue Holliday to land Noel, who was considered by some to be the No. 1 overall pick, until he suffered an ACL injury at Kentucky.
The Sixers landed him at No. 6 in the 2013 draft.
This season in Detroit hasn't been a very productive one for Noel, who has played in just 13 games, averaging just 2.5 points, 2.8 rebounds in just 11.4 minutes.
He has been dealing with various injuries, causing him to miss games this season.
One thing Noel does that the Sixers lack, is protect the rim. He is one of the top shot blockers in the NBA, averaging over a block per game the past four seasons between New York and Oklahoma City.
The team needs more of a defensive presence behind Joel Embiid and a reunion with Noel could be a perfect piece.
11 Craft Breweries to Try at the Jersey Shore!