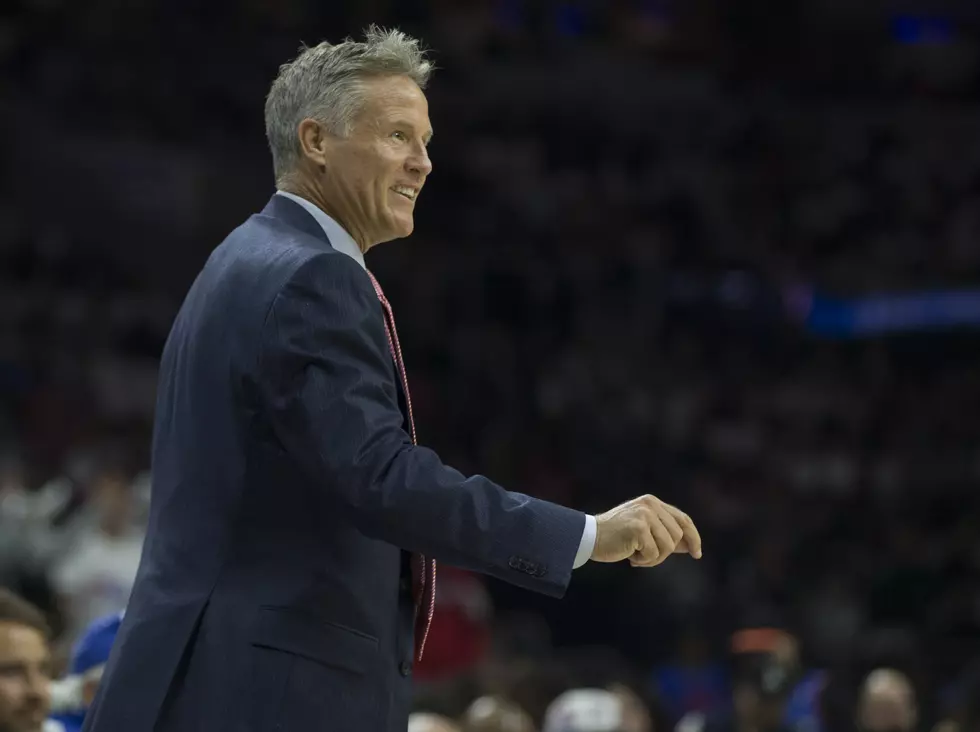 Sixers and Brown Agree on Three-Year Extension
(Photo by Mitchell Leff/Getty Images)
Philadelphia 76ers coach Brett Brown has reached agreement on a three-year contract extension, a league source told ESPN's Adrian Wojnarowski.
Brown had one year left on his current deal.
Brown has coached the Sixers for the past five seasons. The organization stuck with him after the team won just 47 games in Brown's first three seasons, including a 10-72 campaign in 2015-16.
But Philadelphia was 52-30 in 2017-18, making the playoffs for the first time since 2011-12. The Sixers are the second team in league history to increase their win total by 42 within three seasons, joining the Celtics in 2007-08, according to Elias Sports Bureau research.
76ers president and general manager Bryan Colangelo said earlier this month that he had planned to discuss a contract extension with Brown.
"I don't think it's the healthiest of situations for coaches to go into a season with one year remaining on their contracts. It impacts so many aspects of what you're doing," Colangelo had said.
After Philly was eliminated by the Celtics in the second round of the playoffs, Brown said he didn't feel he was owed anything from the organization, but that he and his staff had earned the opportunity to continue to build it.
"We've grown something that I think all of us, when you take a deep breath, look around and, collectively as an organization, I'm just so proud of where we are," Brown said.