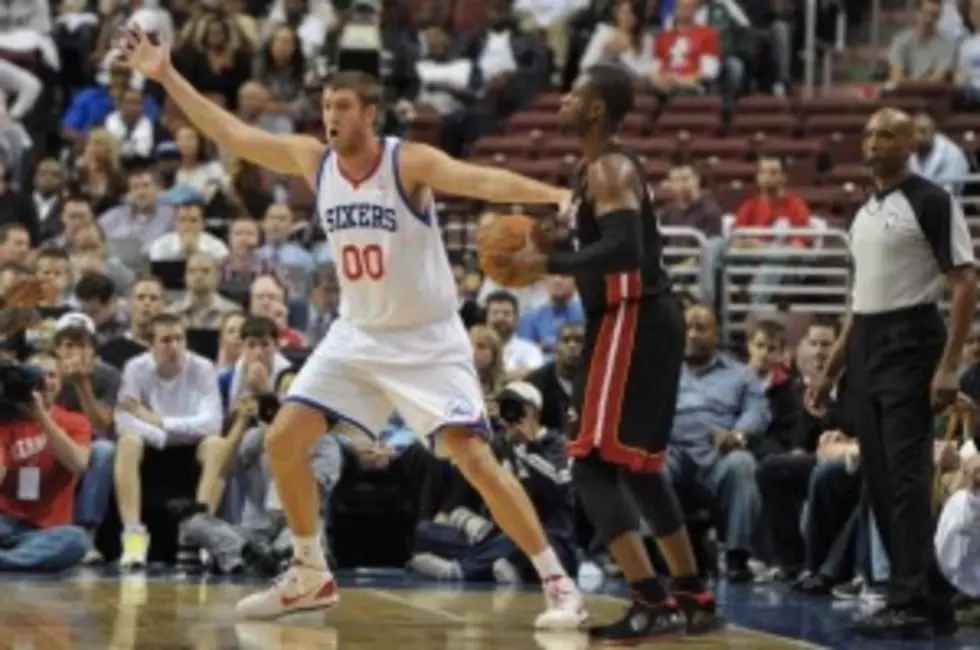 Sixers Bring Back Spencer Hawes
The Sixers and center Spencer Hawes have to come an agreement that will keep him in Philadelphia for the next couple seasons. Yahoo! Sports is reporting that he'll sign a two-year, $13 million deal once the moratorium is over.
Hawes showed promise last season before his Achilles injury, but he was highly inconsistent after returning to action.  While I don't mind the move, I would much rather see Hawes as a back-up center to provide offense off the bench rather then being a starting center getting major minutes.
Hawes has some offensive skills and early in the season the offense ran though the high-post and Hawes and the team struggled once he was injured.  The problem with Hawes really is he plays little defense, doesn't rebound and show toughness - all things the Sixers are lacking.
Hawes averaged 9.6 points, 7.3 rebounds and 1.3 blocks over 37 regular season games last season and had his moments in the playoffs but by no means does bringing back Hawes mean they have solved their issues at the center position.