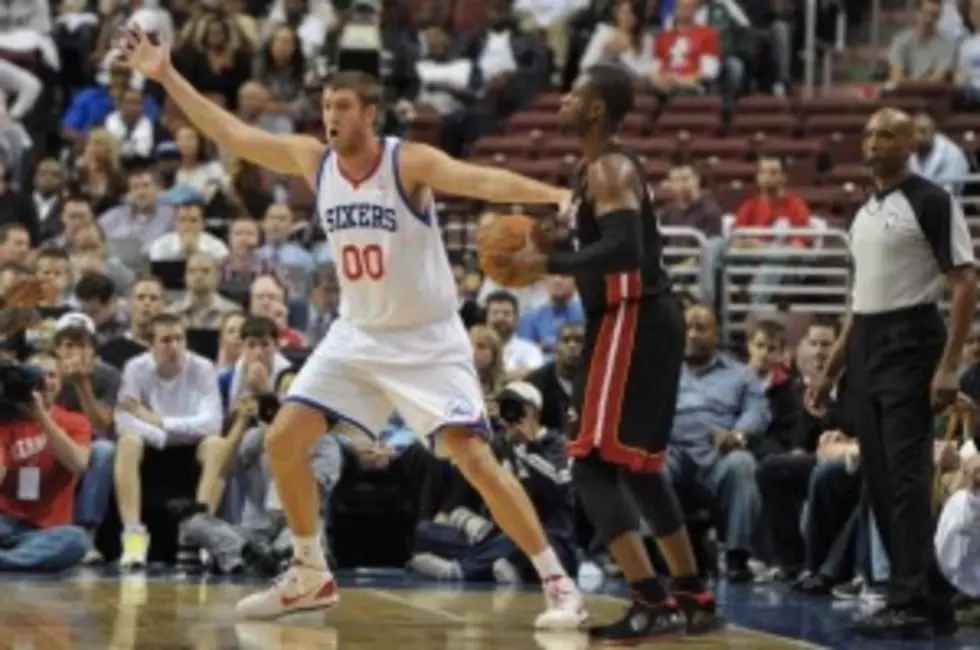 Sixers Deal Spencer Hawes to Cleveland
Spencer Hawes (Drew Hallowell, Getty Images)
Spencer Hawes is on the move.
According to a tweet from Yahoo! Sports NBA insider Adrian Wojnarowski Philadelphia has traded Spencer Hawes to Cleveland for a pair of future second round picks, Cavs forwards Earl Clark and Henry Sims will reportedly be included in the deal as well.
While the Sixers did not get the first-round pick they were hoping for, they now have four total second round picks and two first round picks - continuing to gain assets for this upcoming off-season.
Hawes has had a solid season for the Sixers but is a unrestricted free agent at the end of the season and GM Sam Hinkie apparently did see him as part of the rebuilding plan.  In his final game with Philly, Hawes hit just 1-of-6 shots for two points, six rebounds, three assists and two blocks in 29 minutes on Tuesday.
In 53 games this season, Hawes has averaged 13.4 points, 8.4 rebounds and has been a good source of offense for the Sixers.  However, he was a liability on defense and was not much of a presence in the paint, despite his 7-foot-1 frame.
The Sixers will turn to Lavoy Allen and Arnett Moutrie at center until Nerlens Noel is ready to play through his knee injury, which will most likely be in the 2014-2015 season.
The former first round pick, 10th overall, is just 25 years old and should help Cleveland make a playoff push - they have won six games in a row.
Hawes was acquired by Philadelphia following the 2009-2010 along with Andres Nocioni to for center Samuel Dalembert.