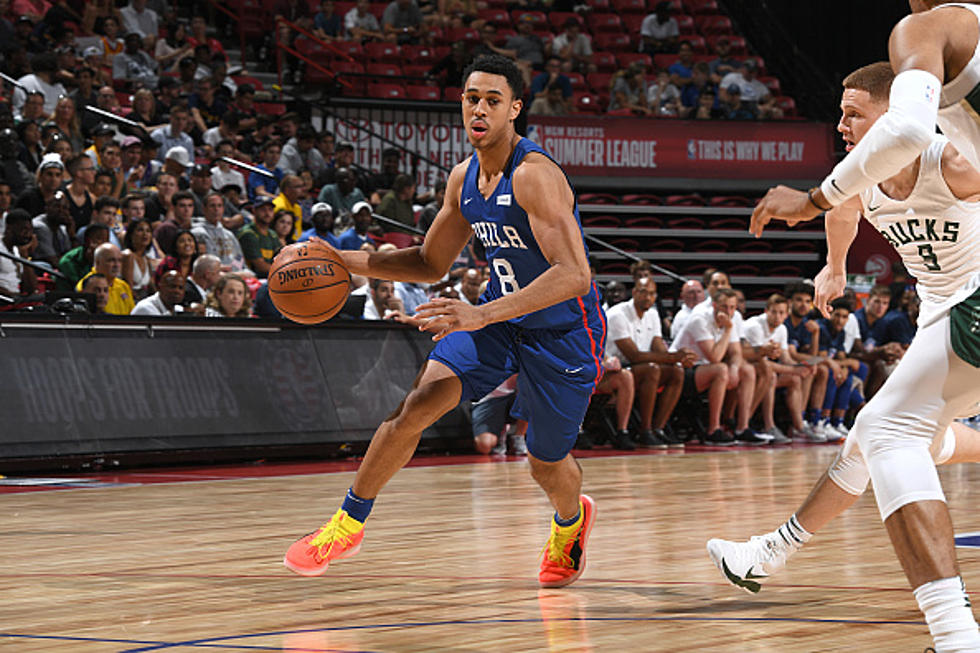 Report: Sixers Exercised Zhaire Smith's Third-Year Option
NBAE/Getty Images
PHILADELPHIA, PA (973espn.com) -- The past year or so hasn't been easy for Philadelphia 76ers guard, Zhaire Smith. The 20-year-old first-round pick got off to a rough start in 2018, as he began his rookie year dealing with what many consider to be a Sixers traditional curse.
Over the years, Sixers' first-round picks have had to deal with season-ending injuries before their rookie season's ever even started. Unfortunately, the 16th overall pick in the 2018 NBA Draft pretty much fell victim to the mishap himself, as Smith missed a majority of his rookie year last season.
Although Zhaire Smith came back late in the year to appear in six games, it was clear that his lack of playing time during his rookie year in the NBA set him back. And now that the Sixers have acquired shooting guard, Matisse Thybulle through the way of the NBA Draft in 2019, Smith already looks like he lost out to the former Washington guard, who has been a young phenom through his first four preseason games so far.
After Tuesday night's matchup against the Pistons, it seemed like Smith was beginning to fall out of favor with the team. After appearing in only 12 minutes, which occurred late in the game, Smith managed to score seven points. While he's done okay for himself, the limited amount of time he's been getting on the court became alarming.
No worries, though. Although Smith hasn't been 'the man' this season to backup Josh Richardson -- the Sixers still seem to have faith in the former first-round pick. According to The Philadelphia Inquirer's Keith Pompey, the Sixers have decided to exercise the two-year veteran's third-year option, keeping him on board for the 2020-2021 season.
Justin Grasso covers the Philadelphia 76ers for South Jersey's 97.3 ESPN. You can follow Justin on Twitter: @JGrasso_