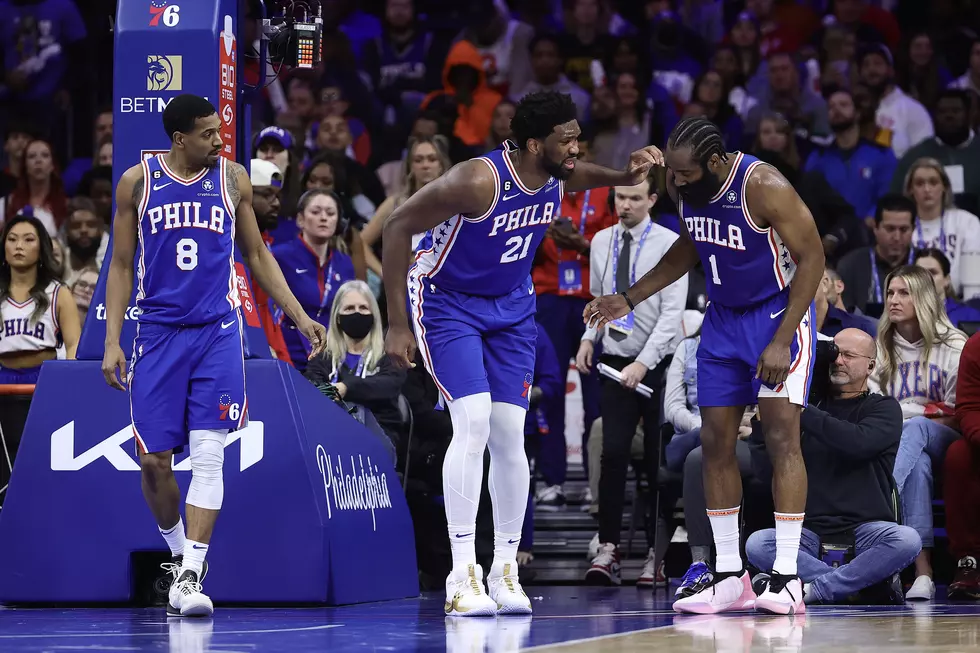 Sixers' Joel Embiid Ruled Out vs Bulls Due to Foot Soreness
Getty Images
Philadelphia Sixers center Joel Embiid was ruled out of the team's Friday matchup with the Chicago Bulls due to left foot soreness.
Embiid will miss his second straight game because of the soreness, suffered in the teams win over New Orleans on Monday night.
Without Embiid, head coach Doc Rivers turned to veteran center, Montrezl Harrell, who scored 19 points, grabbed five rebounds, adding an assist, a steal and four blocks in 28 minutes in the win over the Pacers.
Replacing Embiid is never easy, who is averaging 33.5 points, 9.8 points, and 4.6 assists per game on 53.2% shooting from the field and 34.1% at 3-point range.
Without Embiid, the Sixers could once again turn to Harrell.
The more surprising thing was that we didn't see the Sixers give any minutes to Paul Reed. The athletic big man was a DNP-Coach's decision, with the team starting a smaller lineup with P.J. Tucker playing in the center role and Harrell coming off the bench.
Ironically the Bulls have three former Sixers centers on their roster, with Nikola Vucevic, Tony Bradley and Andre Drummond.
Listen to the game on 97.3 ESPN with Tom McGinnis at 7 p.m.
25 Atlantic County Burgers You Have to Try!