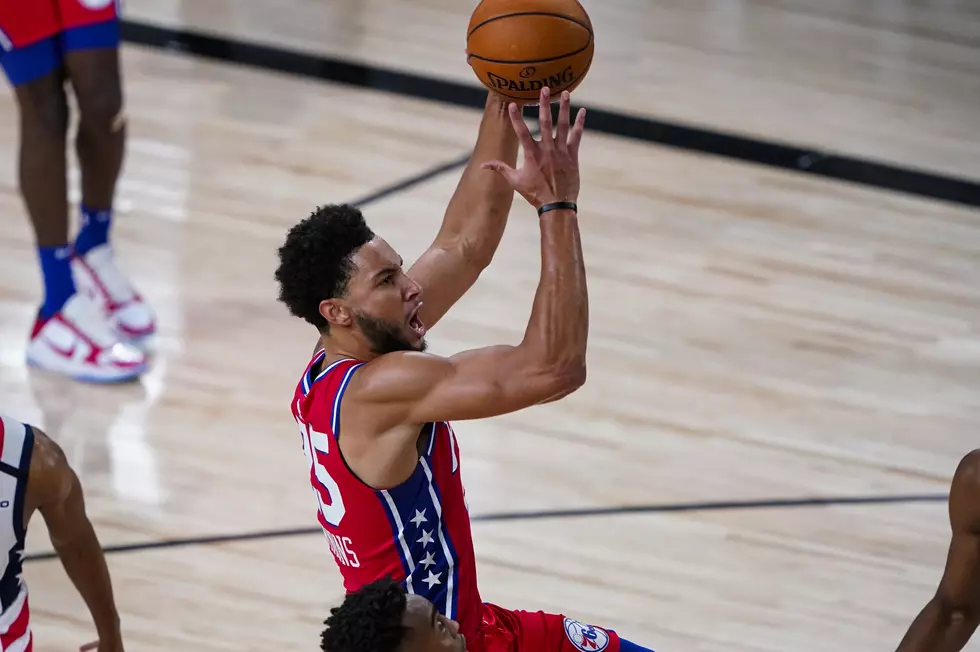 Sixers Kick Off Season With Win Over Wizards
(Ashley Landis-Pool, Getty Images)
The Sixers kick off the 2020-2021 regular season in the win column. Despite a shaky performance in the third quarter, the Sixers were able to comeback and beat the Washington Wizards by a final score of 113-107.
Joel Embiid and Ben Simmons left their marks all over this game, and are a big reason why the team walked away with the win. Embiid was a dominant force on both ends of the floor, scoring 29 points and coming down with 14 rebounds. Simmons also did a great job effecting the game all over the floor. He finished the game with 16 points, nine rebounds, seven assists, two steals, and three blocks.
One thing that stood out from the team in the preseason was how well the second unit played, and that was apparent in this game as well.
The starters struggled in most of the third quarter, but the bench came in and provided a nice spark to help sway the momentum back in the Sixers' favor. The bench would go on to score 43 of the Sixers' 113 points.
Most of the bench scoring came from Shake Milton, who finished the game as the Sixers' second-highest leading scorer with 19 points on 6-11 shooting from the floor. Furkan Korkmaz was effective off the bench as well, knocking down a trio of triples en route to scoring 11 points on the night.
The game got away from the Sixers at times, but they finished this one out strong. After scoring just 15 points in the third quarter, the team came out and outscored the Wizards 40-24 to come away with the victory.
It wasn't pretty to say the least, but a win is a win. The Sixers now have their first victory under their belt, and will look to keep the momentum going on Saturday against the Knicks.
Kevin McCormick is the 76ers insider for 97.3 ESPN and 76ers editor for Sportstalkphilly.com. Follow him on Twitter @KevinMcC973.