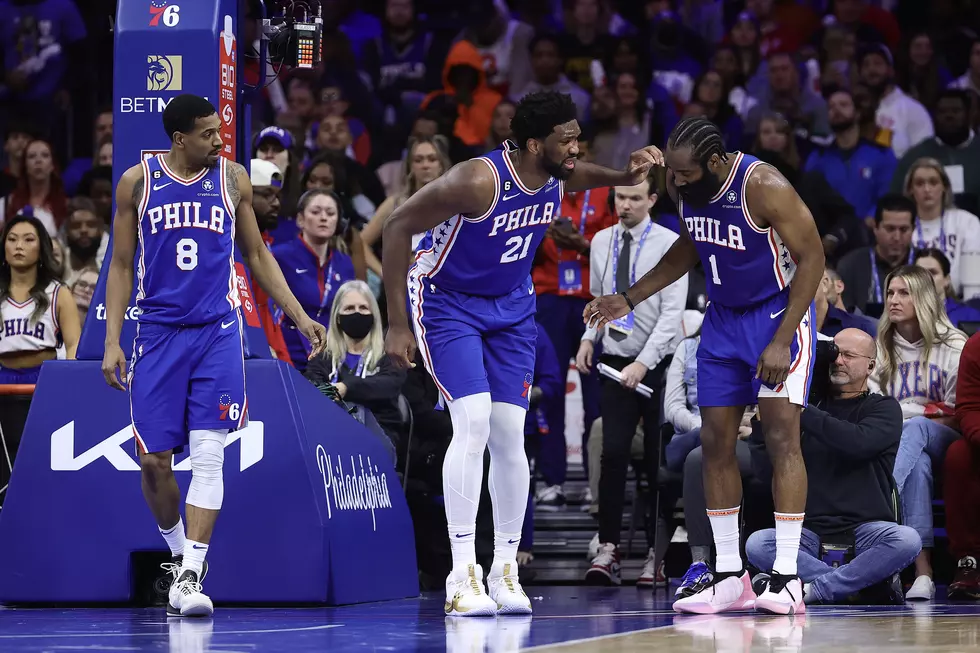 Sixers list Joel Embiid as doubtful for Game 1 vs Boston
Getty Images
The huge round two showdown between the Sixers and Celtics tips off tomorrow night in Boston.
Will Joel Embiid be ready?
The team has officially announced he is doubtful for the game.  He did appear at practice in Sunday, doing some light shooting.
"The hope was if he did miss a Game 1, that he would hopefully be back for a Game 2," said ESPN's Adrian Wojnarowski.
How would Embiid absence impact the Sixers?
Well it will be felt on both ends of the floor. The likely league MVP is able to attract multiple defenders and give his teammates great looks at the basket on the offensive end of the floor.
On the defensive end, he blocks shots, he can switch and is a premier rim protector, who alters shots throughout the game.
Without Embiid, Paul Reed will likely start, but who will back him up?
That will be the big question.
Does the team roll with P.J. Tucker for more minutes at the center spot? Do they try to sneak Montrez Harrell out there for 8-10 minutes? Do we see Dwayne Deadmon in those backup minutes? Could they try to use a player like Jalen McDaniels?
So many possibilities, none match having Embiid on the court.
It seems Embiid has battle injury virtually every playoff run, since he help lead the Sixers back to the playoffs after the process seasons.
Last year he dealt with a orbital fracture and a torn ligament in his thumb for the series with Miami.  Two years ago, he played with a torn meniscus against the Hawks.
Now this. Another blow for the Sixers big man.
25 Best Things to Do in South Jersey — From beaches to boardwalk and everything in between