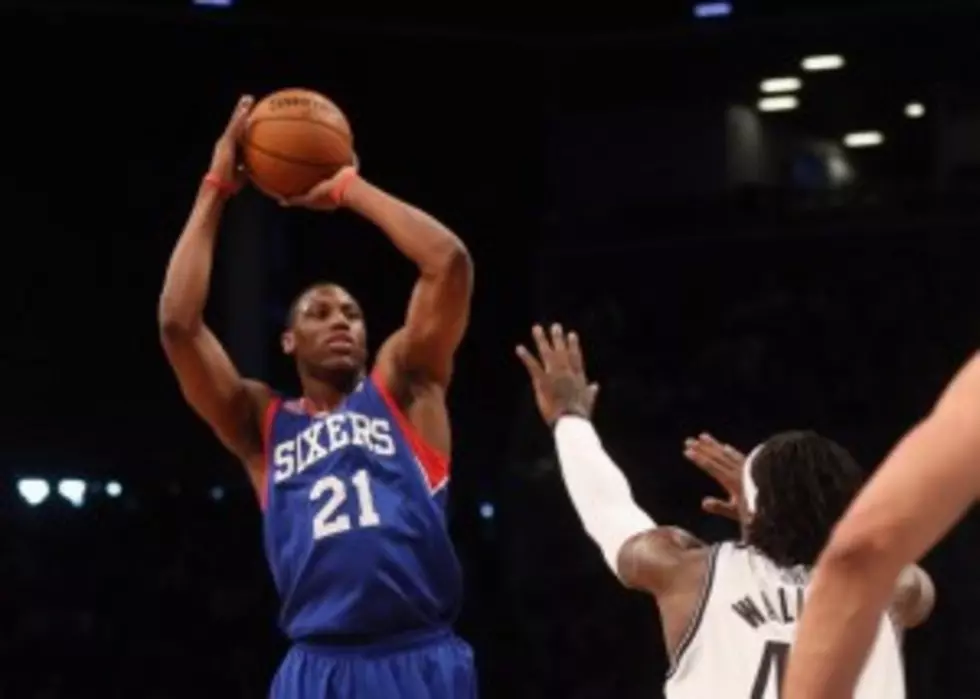 Sixers Notes: Bynum Still at Least Two Weeks Away; Young Back Soon
Thad Young could return this weekend. (Photo by Bruce Bennett/Getty Images)
Thaddeus Young is ahead of his rehabilitation schedule, and has an outside shot of returning on Sunday when the Sixers take on the Knicks (on 97.3 ESPN) however, it's more likely that his return will happen February 26.
(Listen to Sixers beat writer Tom Moore discuss Andrew Bynum and Sixers trade rumors)
"He jogged a little bit and picked it up a little bit, so that was encouraging," Collins said. "I'm hoping he continues on that path. I know [athletic trainer Kevin Johnson] talked about New York, but I think it would be much more likely for Orlando."
Spencer Hawes has played more minutes without Young in the line-up and has played pretty well with the extra time he has been given.  Speaking of Hawes, who has been in trade talks recently, he might have to play the rest of the season at center, that's because there is still no timetable for Andrew Bynum who stated that he expects to practice in "a week or two."
Bynum did half-court drills and ran on an anti-gravity treadmill, but still has no timetable for return but claimed Tuesday that he's 100 percent sure he'll play this season.
"The question's going to be, at some point and time, of him getting out there," Collins said. Right now, he has not done anything with contact."
But could Jrue Holiday know something we don't?  Holiday added: "I just want him to come back healthy, whether it's this year or next year."
Without Bynum it looks like this is a lost season for the Sixers, who are still four games behind the Bucks for the final spot in the eastern conference.