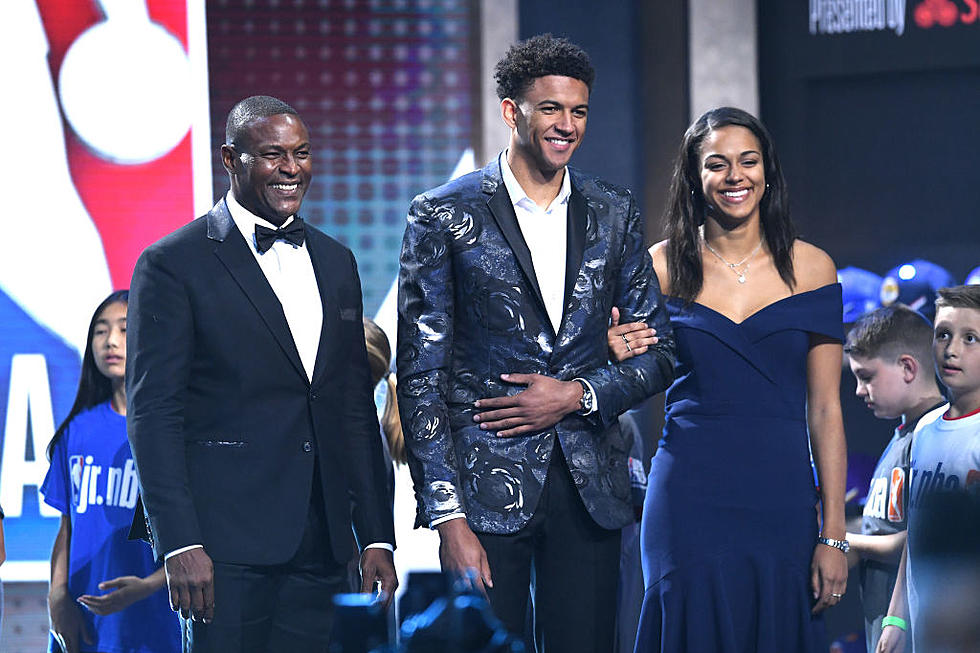 Sixers' Rookie Matisse Thybulle Gets Emotional At 2019 NBA Draft
Sarah Stier, Getty Images
The 2019 NBA Draft was off to an expected start on Thursday. Unlike previous years, the Philadelphia 76ers weren't one of the first teams to pick. Instead, they were expected to sit patiently with the No. 24 pick. However, they didn't want to do much waiting, though. After making a supposed promise to a prospect at some point before the draft, the Sixers knew precisely who they wanted -- and now they got him.
After a trade with the Boston Celtics, the Sixers were fortunate to land Washington Huskies guard, Matisse Thybulle. Although Thybulle didn't get to don the Sixers hat right after his name called, it wouldn't really matter. As he's been waiting for the bittersweet moment for years now, Thybulle couldn't help but fight back the tears during an emotional interview just moments after being drafted to the NBA.
Thybulle, who is 22 years old, was 17 when his mother passed away. It was a lifelong dream of his to become an NBA player, and now he will be moving to the East Coast to continue to follow his dream with the Philadelphia 76ers.
"I wish she was here to see it," Thybulle said after being asked what it meant to walk across the stage at the NBA Draft. While fighting back tears, Thybulle wasn't necessarily a man of many words, as he was still very emotional from the moment -- but soon enough Philadelphia will be able to get to know the kind of player they are getting.
As a team that preaches family, and tries to keep the locker room close together, the Sixers are the perfect landing spot for Thybulle. He figured throughout his workout process that the Sixers were serious about doing whatever they can to land the Washington Huskies guard. Therefore, Thybulle almost pretty much cut off any further workouts or communication with other teams. The Sixers stayed true to their promise, and they got their guy.
Justin Grasso covers the Philadelphia 76ers for South Jersey's 97.3 ESPN. You can follow Justin on Twitter: @JGrasso_