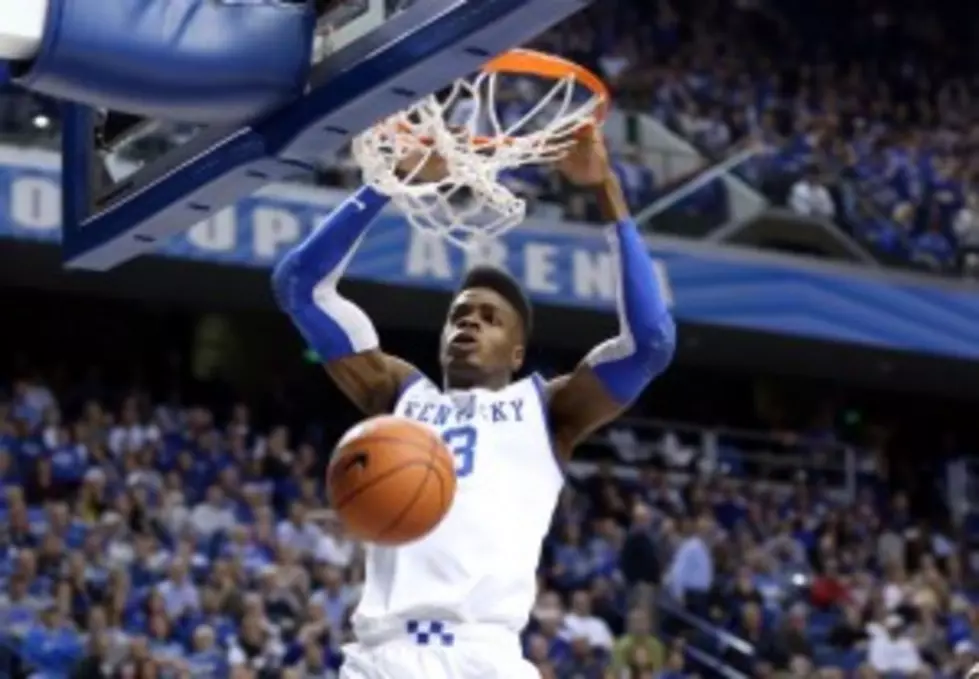 Sixers Trade Jrue Holiday for Nerlens Noel and First Round Pick
No. 6 overall pick Nerlens Noel and a 2014 top-5 protected first round pick will be traded by the Pelicans to the Sixers for Jrue Holiday. (Photo by Andy Lyons/Getty Images)
The Pelicans also received the 76ers' second-round pick (42nd overall) in Thursday night's NBA draft, sources said.
Protection on New Orleans' 2014 first-rounder to Philly is 1-to-5, sources said.
The 6-foot-10 Noel, projected by many to go No. 1 overall to the Cleveland Cavaliers, instead slipped to No. 6 on Thursday night.
He averaged 10.5 points and 9.5 rebounds, and blocked 106 shots as a freshman. However, he had a March 12 operation to repair a torn anterior cruciate ligament and expects to return to the court by Christmas, a long road back likely to involve countless hours of rehabilitation.
Noel was still wearing a Pelicans hat in New York when he learned he was traded.
"They've got a great organization there, too. I'm just staying positive about everything," he said. "It shows how much confidence they have in me. I'm just looking to get down there and work hard."
The 6-4 Holiday, a four-year pro, averaged 17.7 points and eight assists for the 76ers last season.
The move clears Holiday's $41 million contract off the books, giving them plenty of cap space to continue to reshape a team that went 34-48 last season. The Sixers still have not hired a coach two months after Doug Collins resigned.