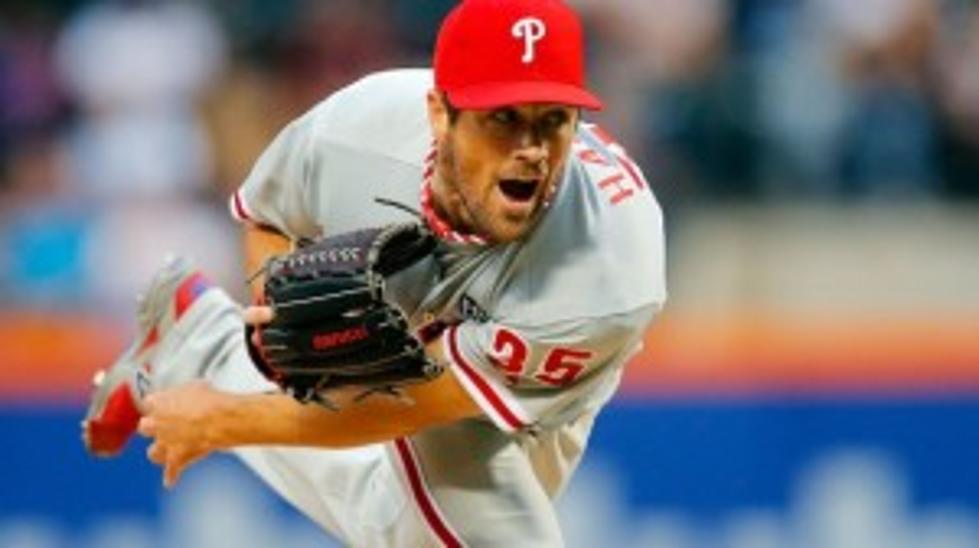 Sources: Cubs Make Major Play for Cole Hamels
Cole Hamels could be on the move soon. (Getty Images)
According to ESPN.com senior baseball writer Jayson Stark, the Cubs have offered standout second base prospect Javier Baez and current shortstop Starlin Castro in an attempt to land Hamels.
However as Stark report, the Phillies don't seem to interested in a deal involving those two pieces.   Which makes sense, the Phillies top position player prospect is shortstop J.P.Crawford, while they have Cesar Hernandez and Odubel Herrera who are young players who can play second base.
Hamels make sense for the Cubs as Stark pointed out:
But an exec of one team that has talked to them said: "I don't think they'll be in the rental market. So the value to them, with Hamels, is the three years [left on his contract]. This isn't just about selling out to go for the wild card. It's about getting ahead of [the free-agent ace market] this winter."
We'll discuss more about this team and which other teams could be interested in Hamels during the Stark Report today at 3:05.